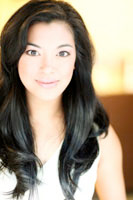 With over 20 years of professional experience in the entertainment, health and fitness industry, Ella has combined her expertise as principal dancer, choreographer and fitness instructor to spearhead the development of Barre Fitness.

Ella spent many years performing for audiences worldwide and has had the opportunity of working with many of the entertainment industries best including: ABC, Disney, MTV, Nickelodeon, NBC, the NBA and alongside choreographers of such artists as Madonna and Janet Jackson.

A long-time fitness enthusiast, Ella carries certifications in Personal Training, Group Fitness, Pilates, as well as Fitness Through Cycling. She is also a certified Pre & Postnatal Fitness Specialist. Ella takes pride in developing programs specific to her client's needs, and is continually promoting a healthy balanced lifestyle, while still having FUN!

A native of Vancouver, BC, Ella combined her passion, creativity and love for both dance and fitness to lead a specialized group of individuals through an extensive training regimen of barre-based exercises, the result of which is the Barre Fitness technique.
M I C H E L E M U R G E L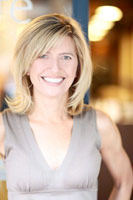 A natural leader and entrepreneur, Michele is a former high tech executive who, in 2005, left her position as senior vice president for a large San Francisco-based software company to pursue her love of fitness. Her business background includes executive human resources roles in such leading companies as Zappos.com, Macromedia, and Alias/Wavefront. Her skills include strategic planning, employee development, as well as her instrumental development of new processes pertaining to employee satisfaction.

Over the past 20 years, Michele has balanced her demanding career with her love of health and fitness and practiced aerobics, yoga, pilates, running, boot camps and personal training. She first discovered barre-based exercise programs in San Francisco, California – not only was this one of the most challenging forms of exercise she had ever done, it was also the best overall body workout she had ever encountered.

Michele is thrilled in her role as partner with Barre Fitness and with the opportunity of helping others get in the best shape of their lives!