JOIN THE BARRE FITNESS TEAM

Currently seeking General Manager for Barre Fitness Yaletown


We have a tremendous opportunity available as the
General Manager of Barre Fitness Yaletown
. This position will be responsible for owning all aspects of the operation of the Barre Fitness corporate studio. The selected candidate will provide the
vision, leadership,
and
energy
to drive the business to excel while promoting an outstanding studio experience for all staff and clients. This is a high-level position, the General Manager will report to the Corporate Operations Manager and will directly manage the studio's BarreStars (class instructors), BarreTenders (front desk staff) and all client relations. You are accountable for building our Barre Fitness
community
, fostering the Barre Fitness culture and inspiring happiness through health!
REQUIREMENTS
Must have a passion for people and customer service
2-4 years prior management experience in retail hospitality, health + fitness and/or restaurants preferred
Must be a self-starter with entrepreneurial spirit with the ability to multi-task and prioritize in a fast-paced environment and organizational skills are a must
Strong management skills in training, mentoring and motivating members of a team environment
Exceptional communication skills - must be able to set clear expectations and give/receive feedback clearly and effectively
Degree or diploma from an accredited college or university
Must be extremely proficient with MS Office (excel, word) and Apple computers
Must be able to work a flexible schedule including early mornings, evenings and weekends
Nice to have: Experience as fitness/dance instructor
Nice to have: Experience with MindBody software
Nice to have: Social Media and Digital Marketing Experience
*This is a full-time position and a competitive salary will be decided based on your qualifications and experience. There is room for growth and advancement as Barre Fitness opens more studios and expand across Canada
We are founded on very specific core values that include caring about our communities, having fun & creating happiness. Our core values were derived in conjunction with our number one key priority for each and every Barre Fitness studio…to provide the absolute best experience. For our clients, this means ensuring they receive the absolute best fitness experience possible and for our Barre team members, this is achieved through open, honest and direct communication and in ensuring that they are recognized and rewarded for being the best at what they do. This is the core of who we are as a company…essentially it defines our culture.
If you have the background and experience we need, if you are passionate about fitness, about health and about making a difference in peoples lives, then we'd love to hear from you!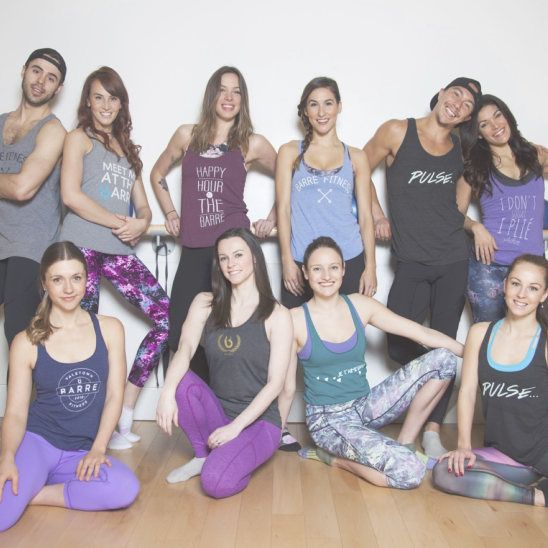 HOW TO APPLY


Please email your CV and cover letter to our
Corporate Operations Manager Kim Chohan,
with 'GM Position' in the subject line.