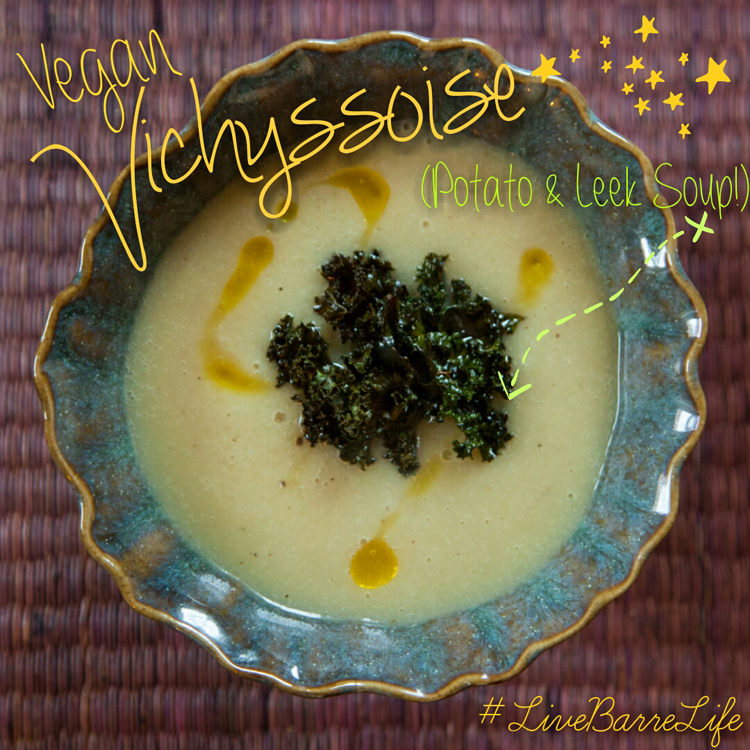 It's "Tasty Tuesday", where every week we bring you new, fresh, local, healthy recipes and food tips. Find out what is in season, and what will keep you fuelled during and after your work outs!
Week two of the NYNY Challenge is underway, and I hope you're all enjoying the vast array of salads from the blog, and maybe you tried the overnight oats.
Today I'm bringing you a recipe that hits a bunch of targets for me.
First off it's a soup! I don't know about you guys, but I'm fighting off this cold that everyone seems to have. Doesn't the universe know we're in the middle of an exercise challenge and breathing is required? Anyways, even if you're not sick this soup is great to have along side your salad at lunch or dinner, and there is enough to share or freeze for the next time you're feeling blue.
Leeks are still in season and I found giant ones at Whole Foods. This recipe is super simple and has super hearty!
And finally, it's vegan, and gluten free!
Make Your Meal Even Healthier Tip:
Spend a little more and get the organic ingredients for this one. There's not too much too it, so it won't run you a lot, and you'll feel better knowing exactly what is going into your body. And speaking of which, even better than store bought vegetable stock, pull some out of the freezer from that recipe I gave you a few months ago (THIS ONE!).
Click through for recipe!...
Read More