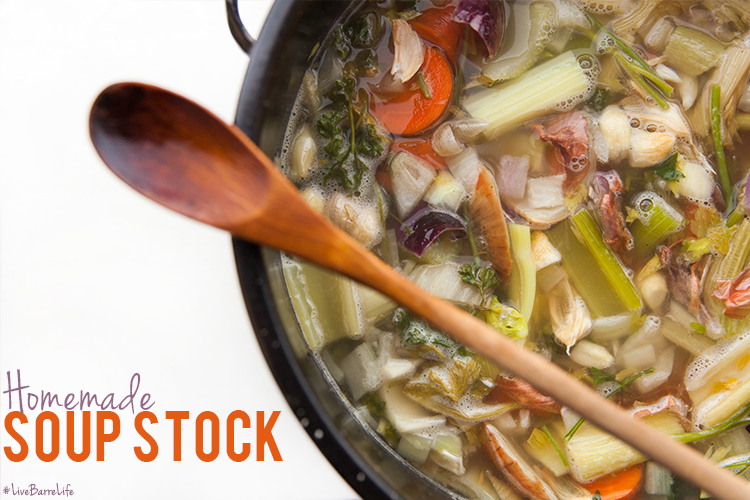 It's "Tasty Tuesday", where every week we bring you new, fresh, local, healthy recipes and food tips. Find out what is in season, and what will keep you fuelled during and after your work outs!
New Year, New You! Starting off 2019 with a reminder on how to make a super easy (and thrifty) soup stock!
Whenever I'm cooking I make sure to put the scraps and ends from my carrots, celery, onions, shallots, garlic, and parsley into a freezer bag for future stock purposes. It cuts down on cost, as well as time and labour, and not to mention WASTE!
Soup stock is so simple to make, and it's great knowing exactly what you're putting into your food. You can control the sodium level, and choose between making stock or broth (by adding herbs to the process).
Make Your Meal Even Healthier Tip:

Go organic and buy local! Soup stock, be it veg, mushroom, chicken etc, is usually the base of a recipe, and wouldn't you rather know you're making things as healthy and sustainable as possible? Plus farmers markets are always fun.
Also, you can easily store the stock in wide mouth mason jars or in tupperware for easy handling and use in recipes!
Continue reading for recipe...