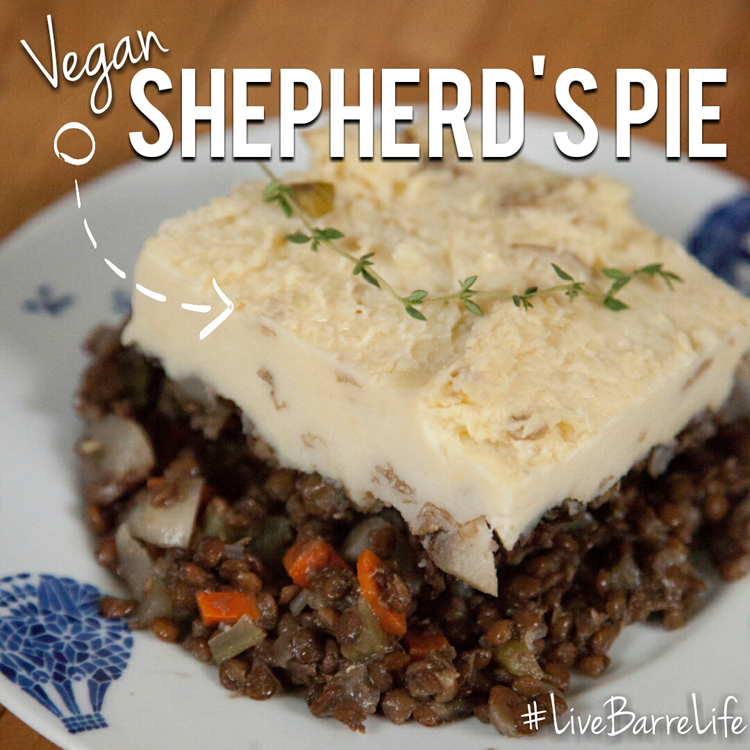 It's "Tasty Tuesday", where every week we bring you new, fresh, local, healthy recipes and food tips. Find out what is in season, and what will keep you fuelled during and after your work outs!

Did you know that turnips are in season. I know, I know...it took me a while to decide what kind of recipe to put them in, as it's not exactly a go-to veggie at the grocery store! But turnips have a lot of health benefits, and with this wacky winter weather (warm, COLD, rain, snow?!, sun!), having something hearty, nutritious, and shareable like a shepherd's pie sounded like just the trick. Also this couldn't be easier to make, and it'd vegan!

Make Your Meal Even Healthier Tip:

All the vegetables in this recipe, from start to finish can be raw, fresh ingredients. No need for packaged foods or canned. If you have things like frozen corn or peas from the summer, feel free to add them in! And as always, use that frozen vegetable stock from the freezer - so handy!

Click through for recipe!...



Read More