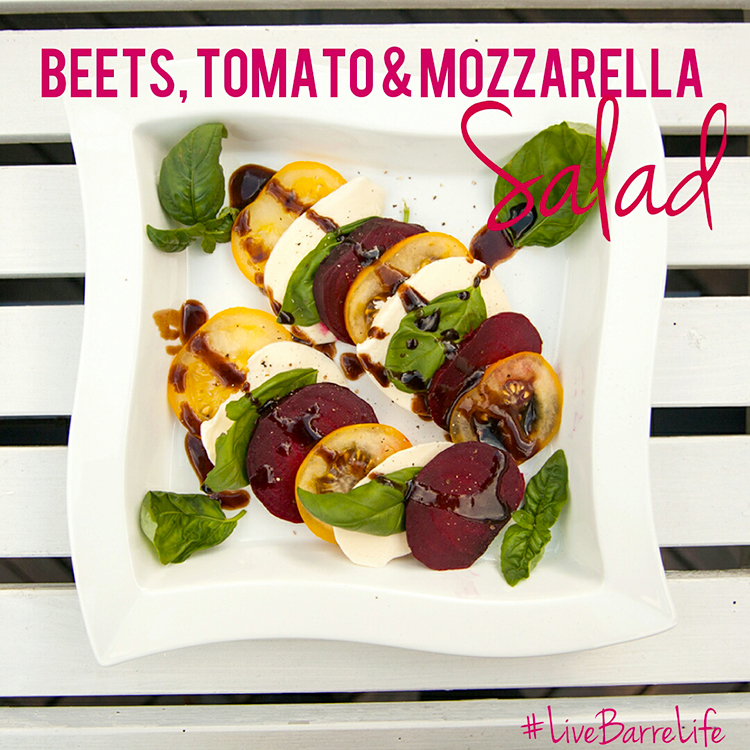 It's "Tasty Thursday", where every week we bring you new, fresh, local, healthy recipes and food tips. Find out what is in season, and what will keep you fuelled during and after your work outs!

Busy week, and sorry for the delay, but hello from Ontario! I'm here for the next two weeks, but am not going to neglect some healthy eating!

Summer is being wonky, weather wise, out here, but the produce is coming in still. So I thought this colourful salad was the way to go. There is a restaurant in Toronto that does this salad (and wonderful pizza) and I was craving it. Excellent if you're eating out on a deck, or at a bbq, or even for a quick lunch!

Make Your Meal Even Healthier Tip:

Make sure to find nice, FRESH, mozzarella - it's usually in the deli section at the grocery store. Or seek out some vegan cheese - specifically some nut cheese, maybe a nice goat cheese crumble. Do what suits you best, but this recipe is chock full of goodness.
Oh! And if/when you can find golden beets, you can switch the whole thing up and use red tomatoes or heirlooms.




Click through for recipe!...
Read More