It's "Tasty Tuesday", where every week we bring you new, fresh, local, healthy recipes and food tips. Find out what is in season, and what will keep you fuelled during and after your work outs!
I'm not going to lie to you. I saw purple potatoes and a purple cauliflower and really wanted to make some sort of dish that was purple.
Most stores have purple potatoes in right now, and some of the bigger and specialty stores have purple cauliflowers, but you can find everything you need at the farmers markets, like I did!
Make Your Meal Even Healthier Tip:
This soup is pureed so you can add a lot into it if you desire. I made sure to use my homemade vegetable stock, so that I could keep the sodium down. The soup definitely requires a lot of salt, but knowing you're starting with none is key to keeping the intake down!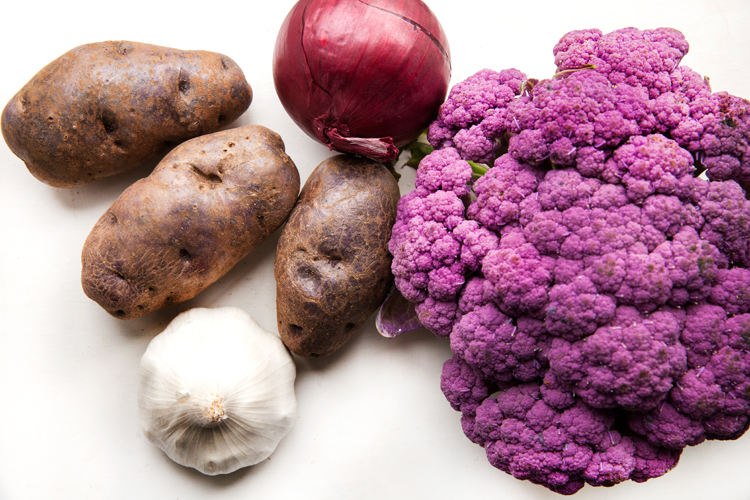 Click through for recipe!...
Read More