It's "Tasty Tuesday", where every week we bring you new, fresh, local, healthy recipes and food tips. Find out what is in season, and what will keep you fuelled during and after your work outs!
Happy Pancake Tuesday!
I'd been looking into protein pancakes as a good pre-workout breakfast, and found a variety of recipes. I'm not into heavy pancakes (my dad used to call them "sinkers"), but the banana in these made them pretty light.
They don't require a lot of flour, so you could make them gluten free easily, and I'm sure you could sub in some flax eggs to make them vegan.
I like the lemon and blueberry combo (esp. with the banana), and I used plain protein powder, but feel free to try it with vanilla flavoured. Basically if you take the core ingredients you can sub in the different flavours with different fruits, but this combo is sweet enough naturally that you don't need to add sugar (and only need a little maple syrup)!
Make Your Meal Even Healthier Tip:
You could probably sneak more good stuff into the pancakes, depending on what you like...hemp hearts, more flax, other powders (like TruMarine Collagen powder). And try cooking the blueberries right into the pancake on the skillet (or eat more on the side!).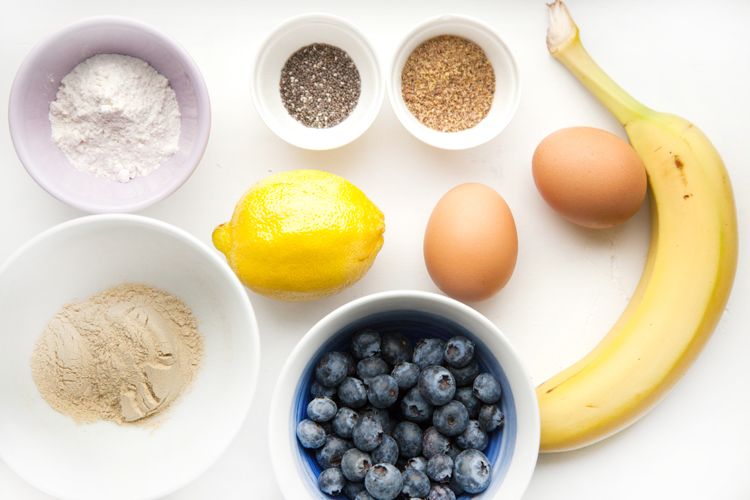 Click through for recipe!...