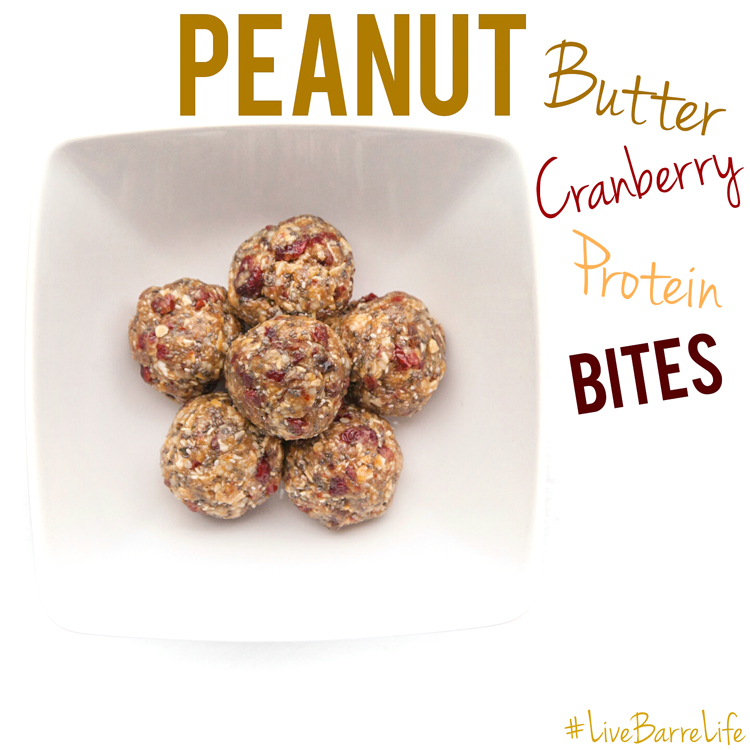 It's "Tasty Tuesday", where every week we bring you new, fresh, local, healthy recipes and food tips. Find out what is in season, and what will keep you fuelled during and after your work outs!

I'm so glad I decided to make these, they're such a great snack for after (or before) Barre, and are crazy easy to make...they don't even need to be cooked or baked!

Basically, you can substitute or add in some other things. If you don't want cranberries, you can put in dried cherries or blueberries. Dates are also optional but are a good call.
Can add more maple syrup if you want it sweeter…

Make Your Meal Even Healthier Tip:

Make sure you use organic peanut butter so you don't have tons of added sugar in there (can use almond butter if you want).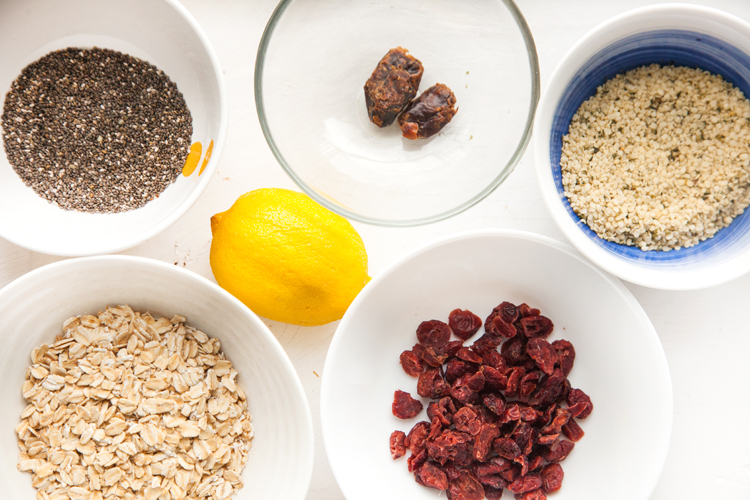 Make approx. 8-10 (can be doubled)

INGREDIENTS:

- 1/2 cup oats
- 1/4 cup hemp seeds
- 1/4 cup chia seeds
- 1/4 cup dried cranberries
- 2 small dates
- 1/3 cup peanut butter
- 1 tbsp coconut oil
- zest of 1 lemon
- 1 tbsp lemon juice
- 1 tbsp maple syrup
- pinch of sea salt

INSTRUCTIONS:

Pulse all ingredients in a food processor until combined.
Roll into balls approx. an inch in size.

Can be kept in the fridge for about a week or frozen for about a month.




Let us know if you make this recipe by posting it on instagram or twitter and using the #LiveBarreLife hashtag! And if there are any specific meals, fruits, veggies, or meats, you'd like to see on the blog!

---

photos by: Christine McAvoy

---