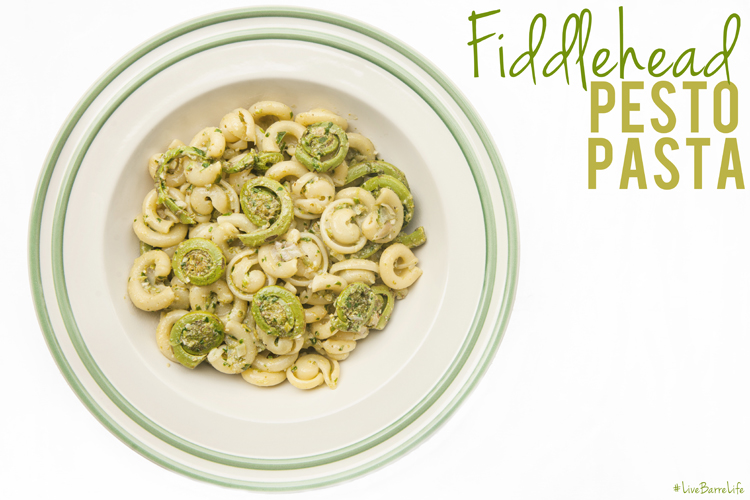 It's "Tasty Tuesday", where every week we bring you new, fresh, local, healthy recipes and food tips. Find out what is in season, and what will keep you fuelled during and after your work outs!
I made it my mission to find some fiddleheads before they went out of season so that you too could make these recipes! They're both vegan, super tasty, and the pasta is excellent both hot and cold, so you should make a batch for dinner and leftovers for lunch!
I'm going to take you through how to make the pesto, and then a recipe for the pasta.
NOTE: *** YOU MUST COOK THE FIDDLEHEADS BEFORE YOU EAT THEM! Do not eat them raw. ***
Make Your Meal Even Healthier Tip:
A lot of the recipes I looked at for inspiration had cheese in the ingredients, but nutritional yeast the the job well! If you want to make some vegan parm, this is a great recipe for that.
Also, for the pasta, go for enriched, or whole wheat to make it healthier!
Click through for recipe!...