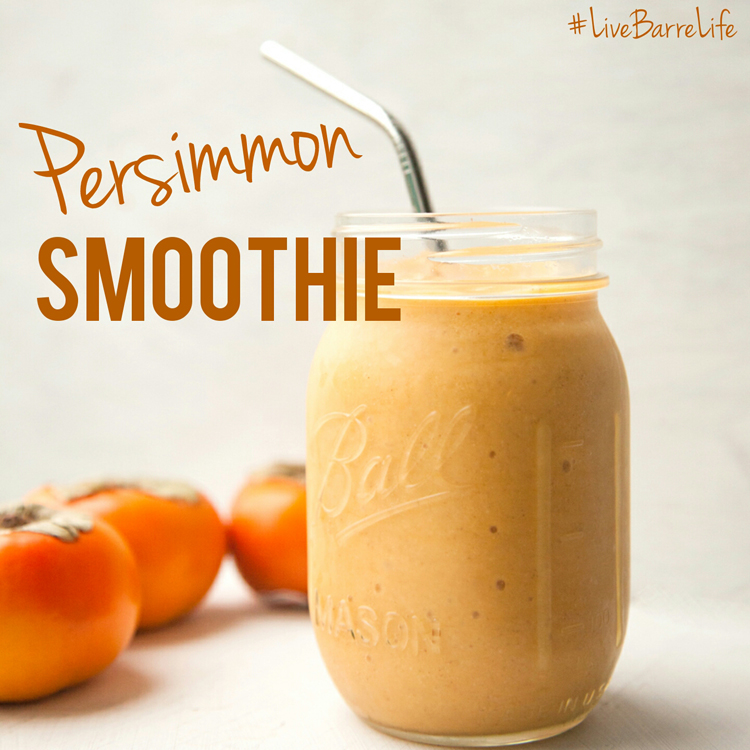 It's "Tasty Tuesday", where every week we bring you new, fresh, local, healthy recipes and food tips. Find out what is in season, and what will keep you fuelled during and after your work outs!

What even IS a persimmon? This is what I asked myself, as I was placing the two different kinds into my basket (they were on sale and I'm adventurous for this blog okay?).
Turns out, yes, they are a fruit, and there are two main kinds (pictured below). One, the smaller of the two, you can eat like a peach, pealed, or bite right in. The other one (bigger in size) needs to sit and ripen or else it apparently tastes way too astringent. This second kind is the one that I used for the smoothie, after I let them sit on the window sill for several days until they were very squishy. (Here are some tips.)

I decided to go with a smoothie, because blending felt the safest route for a fruit I've never had before.
I looked at at few recipes and decided on some other ingredients, and I'm very happy with how it turned out. Somewhere between a pumpkin smoothie and an orange julius.

Make Your Meal Even Healthier Tip:

There are always so many things you can add into smoothies that blend in without being detected. Hemp seeds, coconut oil, protein mix. The world is your oyster, just keep it balanced and nutritious!




Click through for recipe!...
Read More