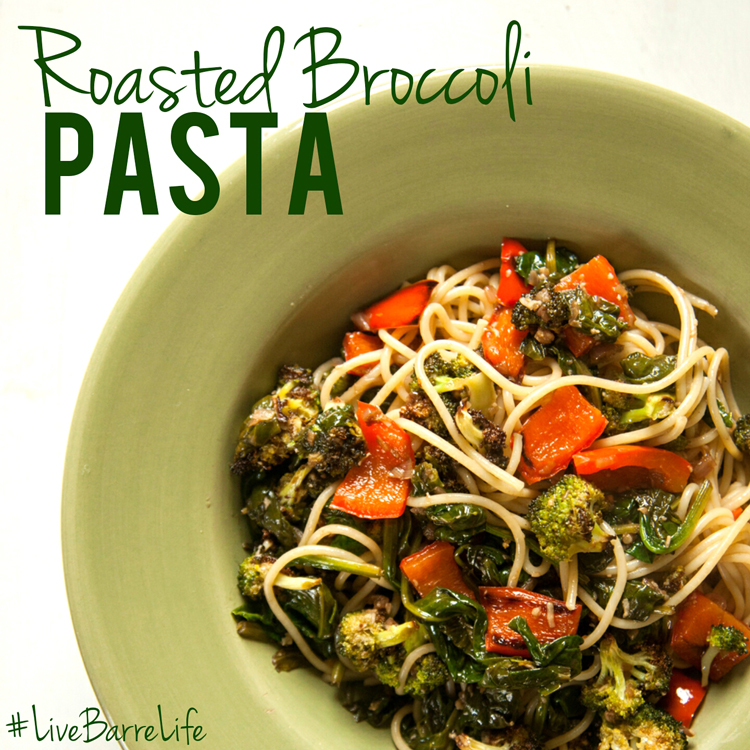 It's "Tasty Tuesday", where every week we bring you new, fresh, local, healthy recipes and food tips. Find out what is in season, and what will keep you fuelled during and after your work outs!

I really really really just wanted some roasted broccoli this week, I could have eaten it on it's own as a snack, but I decided to wait for dinner and try and make it into a meal...

Was feeling like pasta and I had some leftover brown rice spaghetti on hand so I trolled around the internet for inspiration and after also realizing I had a red pepper in my fridge decided to throw that into the mix too. You can basically make this with any veggies you have lying around, cauliflower, zucchini, you name it.

Make Your Meal Even Healthier Tip:

Wilting some spinach into the pasta is a super easy way to get more greens into the dish, you almost don't even need the pasta (you can take it out and have an awesome roast veggie salad or appy dish! The sauce will change slightly but that's okay!

Click through for recipe!...
Read More