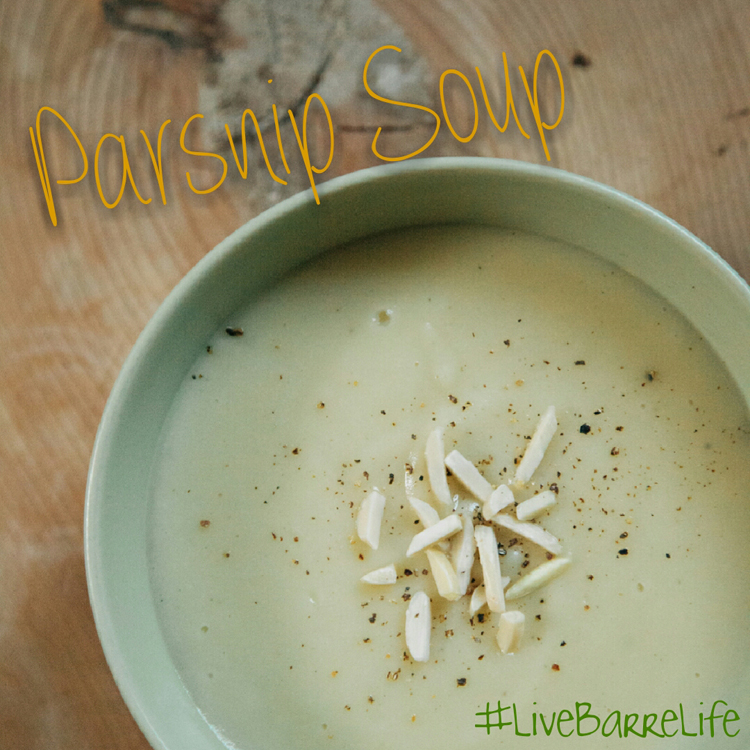 It's "Tasty Tuesday", where every week we bring you new, fresh, local, healthy recipes and food tips. Find out what is in season, and what will keep you fuelled during and after your work outs!

I hope everyone had a great Thanksgiving weekend and didn't over indulge TOO much!
A lot of my friends, as well as myself, have been catching colds lately. It seems everyone that I was running into was feeling under the weather. This combined with the rainy fall days had definitely put us into soup-season. The time of year you just want a warm bowl of soup, maybe in a mug, while you curl up on the couch.
Parsnips are really easy to work with and are in season now, available at farmers markets and grocery stores. I combined a few different recipes that I found into one, so I could add in what I wanted and take out things like heavy cream!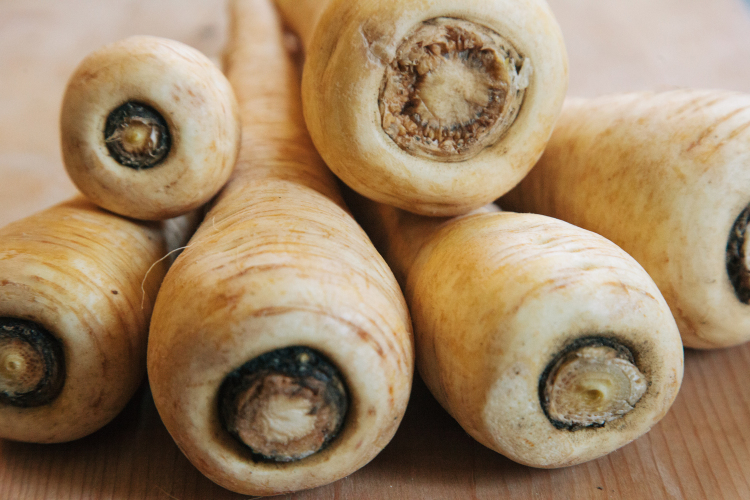 Make it Even Healthier Tip:
I eliminated the dairy from this recipe, but if you're allergic to nuts, feel free to sub in milk, or rice milk. I also used homemade vegetable stock, which is great because then you know exactly what you're putting in the soup from start to finish, and brings the sodium level down as well. I also used a LOT of garlic, which helps fight colds & flu symptoms!
BONUS: If you make the full recipe there will be a lot to share with friends, or put it in the freezer!


Continue reading for recipe...