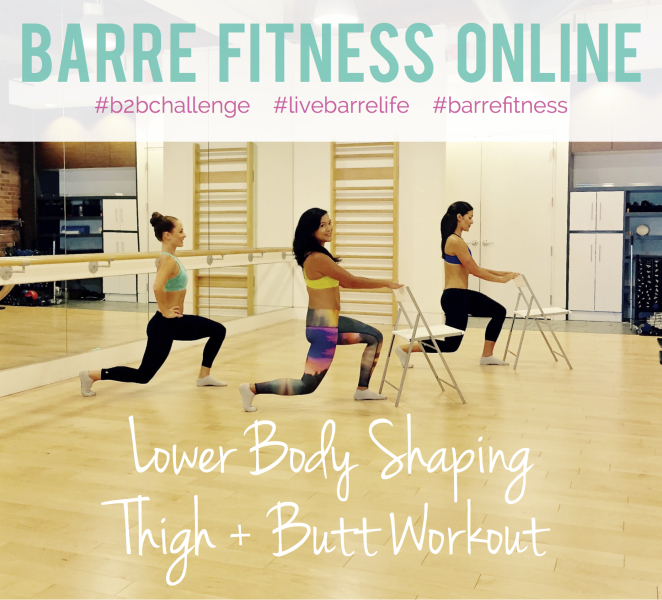 ---
We are so excited to launch the first of 12 FREE Barre Fitness online workout videos!
Our Lower Body Shaping Thigh + Butt Workout routine is going to sculpt, lift, tone and shape (or should we say shake!) your glutes, quads, hamstrings and calves. A quick and easy routine that you can do anywhere, anytime - no equipment necessary! You'll want to have a chair handy or a sturdy piece of furniture near by, like a park bench or kitchen counter to use for balance.
3 Lower Body Shaping Thigh + Butt Workout Tips:
1. Remember to maintain your BARRE POSTURE throughout your workout -
LEARN MORE HERE https://www.youtube.com/watch?v=saq_gaIF18o
2. When lifting your HEELS be sure to lift as HIGH as you can. The the higher your heels the more muscle activation occurs and the less stress you put on your joints, particularly your ankles and knees.
3. Use your BREATH to carry you through each set, be sure to take deep controlled breathes, especially when the work gets hard and you begin to feel the burn. This will help to keep you focused and finish strong!
Are you participating in the Back to Barre Fitness Challenge?

CLICK HERE and post a comment below to receive a bonus check mark on the challenge board at your local studio! (max. 1 bonus check mark per week)