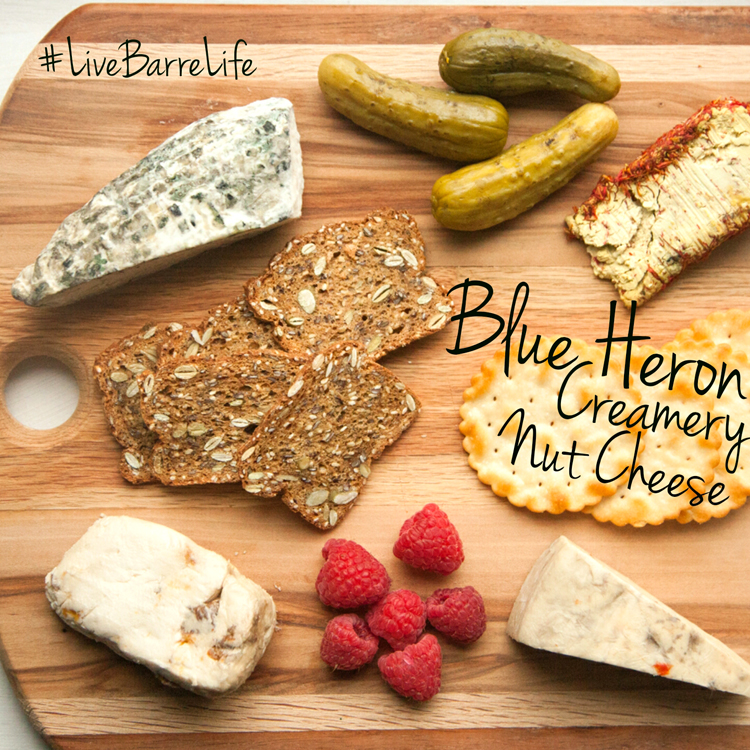 It's "Tasty Tuesday", where every week we bring you new, fresh, local, healthy recipes and food tips. Find out what is in season, and what will keep you fuelled during and after your work outs!

This week we're bringing some recipe ideas to you, all made with Blue Heron Creamery's nut cheeses! Chef Karen McAthy is a wizard when it comes to creating really tasty cheese out of nuts, and if you're dairy free, vegan or just love nut cheese, you can sign yourself up to the monthly cheese subscriptions.

Chef was kind enough to send me some cheese and come up with some really awesome recipe ideas for them. Read on, but be warned, your mouth might water. - For more info on Blue Heron Creamery, and the subscription service CLICK HERE.

Make Your Meal Even Healthier Tip:

If you're working with pasta or bread, go for the whole grains instead of just white. Making a cheese board? Add some fruit! Nachos? Use black beans!
The cheese board above features: Ashed Cashew Camembert, Hot Pepper Gouda, Apricot Wenslydale, and Fig and Saffron Kefir Cheese! Below is a close up of the Camenbert (my fav of the bunch), and it all paired really well with fruit, and also, look how pretty! Definitely great for a holiday party!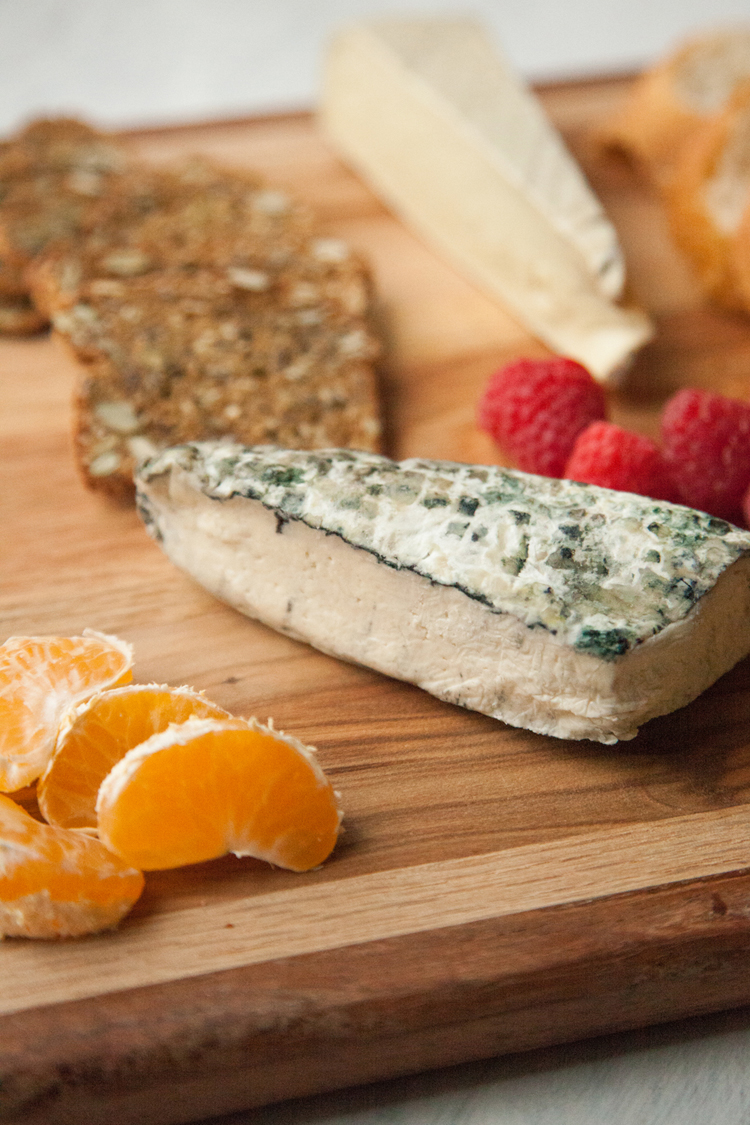 Click through for more recipe ideas!
Read More