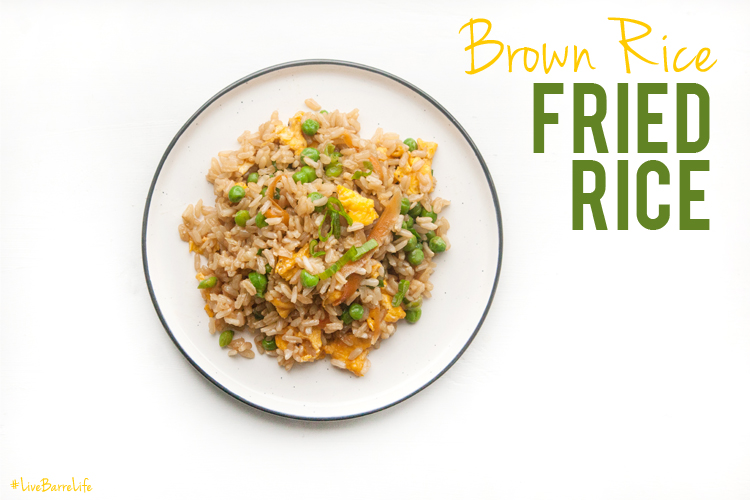 It's "Tasty Tuesday", where every week we bring you new, fresh, local, healthy recipes and food tips. Find out what is in season, and what will keep you fuelled during and after your work outs!
I've been watching Ugly Delicious on Netflix and there's a episode titled Fried Rice. It delves into Chinese Food and a lot of other wonderful things, but it still left me really wanting to make homemade fried rice.
I don't think I knew about the trick of using day old rice, as it helps to have less moisture when frying it up! To make it healthier, I used brown rice (which is even trickier, as the instructions on the package don't always work out for water absorption). Lean towards using less water so the rice won't be as wet!
Make Your Meal Even Healthier Tip:
You have so many options when it comes to what to put in fried rice...it could be simple, or it could be loaded up! Make it vegan by either substituting the fried egg for a tofu scramble, OR simply brown some tofu and add it in. The veg is up to you as well, I love the crunch of peas in my rice...toss in some carrots, or maybe broccoli and cabbage (great way to use leftovers/what is in your veggie crisper!). Whatever you decide, load it up with goodness!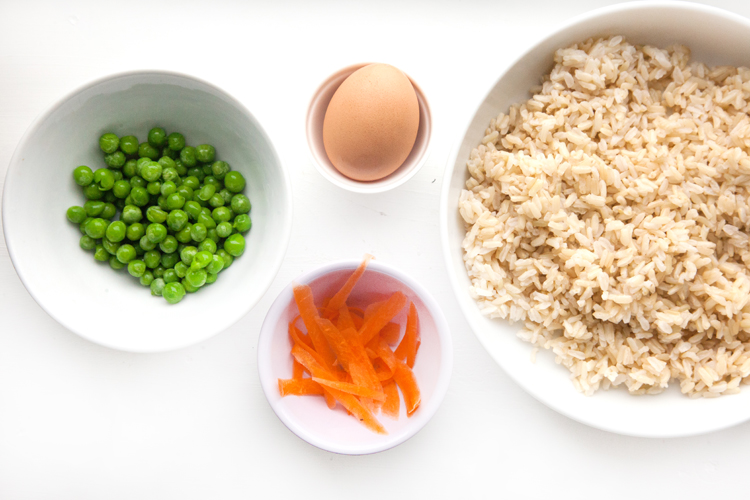 Click through for recipe!...