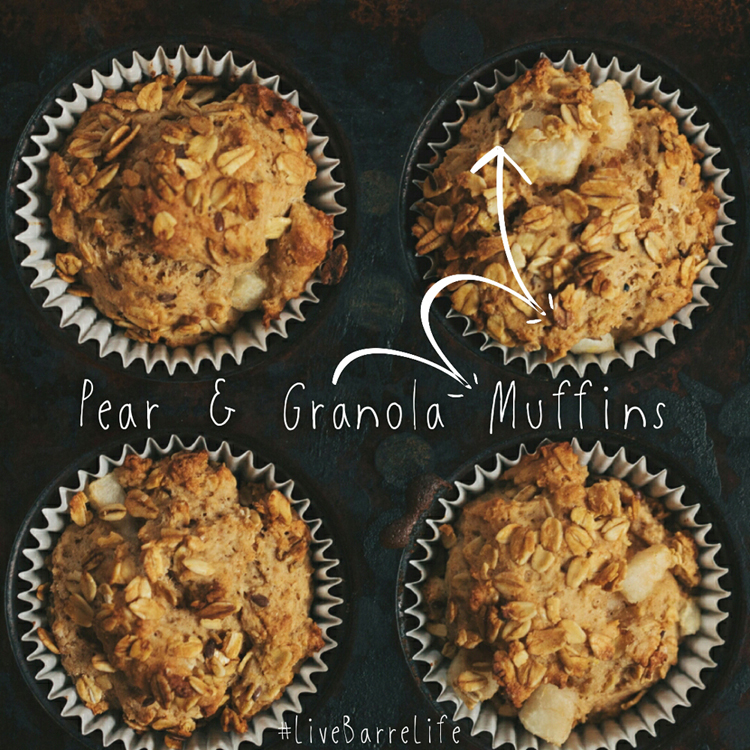 It's "Tasty Tuesday", where every week we bring you new, fresh, local, healthy recipes and food tips. Find out what is in season, and what will keep you fuelled during and after your work outs!


Pears are in season right now (you can probably find them at the winter farmers markets!) and make this dense and healthy muffins even more desirable. Filled with wholesome goodness, they'd make a great addition to your breakfast, or a snack on the go, and it makes enough to share with others!


Make Your Meal Even Healthier Tip:
There is whole wheat flour in the recipe, in addition to the all-purpose, and instead of using tons of butter, we're using yogurt (to keep them fluffy). If you're allergic to eggs or want to leave them out, here's some info on replacing them with applesauce.