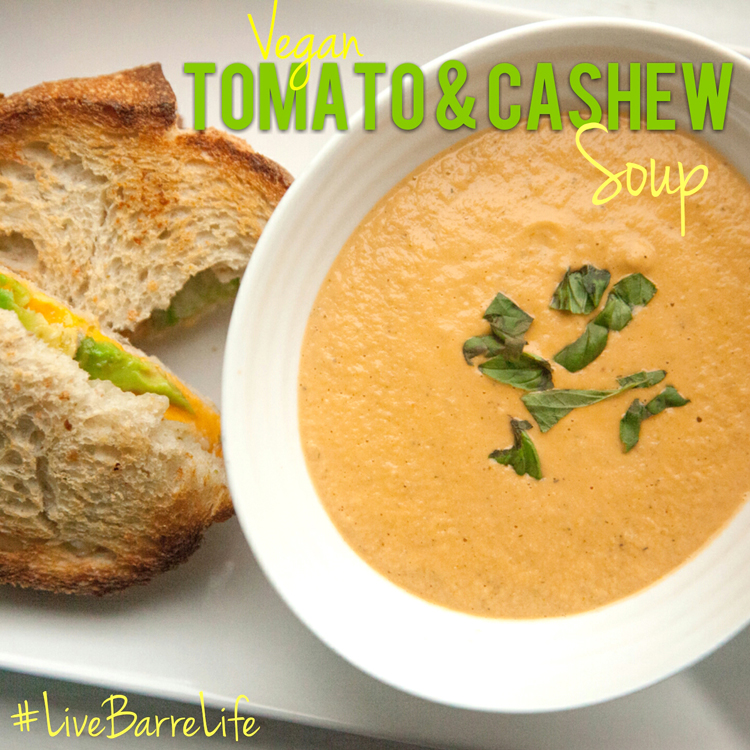 It's "Tasty Tuesday", where every week we bring you new, fresh, local, healthy recipes and food tips. Find out what is in season, and what will keep you fuelled during and after your work outs!

UGH, Winter is coming! And so is cold and flu season, which has already arrived for me. All I wanted was warm comfort food. A pureed soup that I could eat, and maybe a grilled cheese to dunk into it.
So I set about making the healthiest version of the Tomato Soup & Grilled Cheese that I possibly could, and boy did it turn out delicious. And dairy-free. And vegan. I recommend making a big batch of the soup and freezing some for the next time you're feeling down and out, or cold and lazy. Or, share some with your friends and neighbours. I did both!

Make Your Meal Even Healthier Tip:

The soup is about as healthy as you can get, the sandwich is what needs your attention. Be sure to pick a good healthy bread...a vegan whole wheat, or multi-grain, but get a good loaf that you can get some thick slices out of! You can add more greens to the sandwich too with spinach or kale. I just loaded it up with avocado.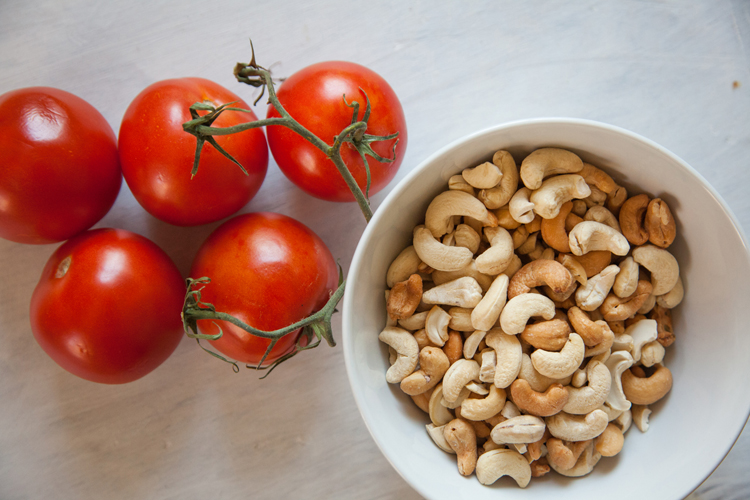 Click through for recipe!...
Read More