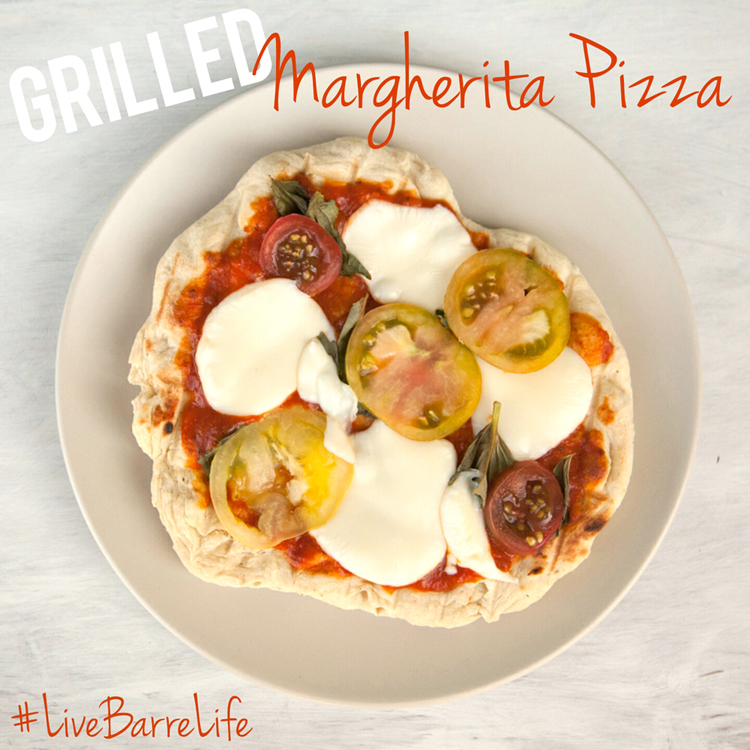 It's "Tasty Tuesday", where every week we bring you new, fresh, local, healthy recipes and food tips. Find out what is in season, and what will keep you fuelled during and after your work outs!

I got a brand new bbq recently so I could spend even more quality time on my patio, and really wanted to try and make a pizza on it. I looked up a few different recipes and got some tips, but sorted most of it out on my own. The result? Excellent, easy and so fresh!

Make Your Meal Even Healthier Tip:

All of my toppings came from the farmers market, including these awesome heirloom tomatoes. They made the dish even more colourful and each tomato had it's own unique flavour. The mozzarella was a good mozza made from all Canadian milk (avoid anything that says "milk based products" in the ingredients). You can even make the dough at home like I did, and control exactly what goes into it (and use whole wheat flour or gluten free flour if you want)! And obviously sub in some vegan cheese to make it dairy-free (and vegan of course).




Click through for recipe!...
Read More