This week we gave you some of our picks for healthy and clean eating during the Dine Out Vancouver Festival, and now we're going to break a few of those down so you can see just how delicious the menus are. Try not to drool on your keyboards or phone.

Bambudda
Chinatown
Price Point: $40

Vegetarian Options Offered:Yes
Vegan Options Offered: No
Gluten Free Options Offered: Yes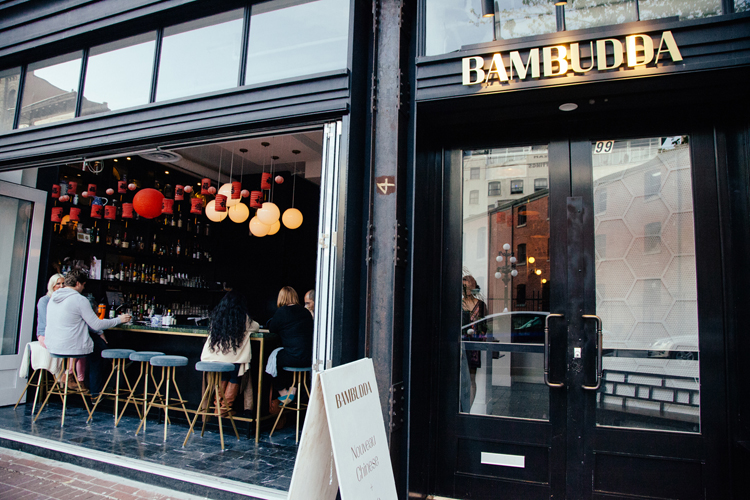 Up until this week I've only ever peered into Bambudda from the outside (full disclosure that photo is from warmer days a while back, as the facade of the building is under construction right now and not as purdy) and the inside is just as funky and cozy as I thought it would be.
In looking at all of the restaurants for the Dine Out preview we ran, I wanted to make sure there were veggie options available and several on this menu caught my eye. Check them out below, but first a cocktail...