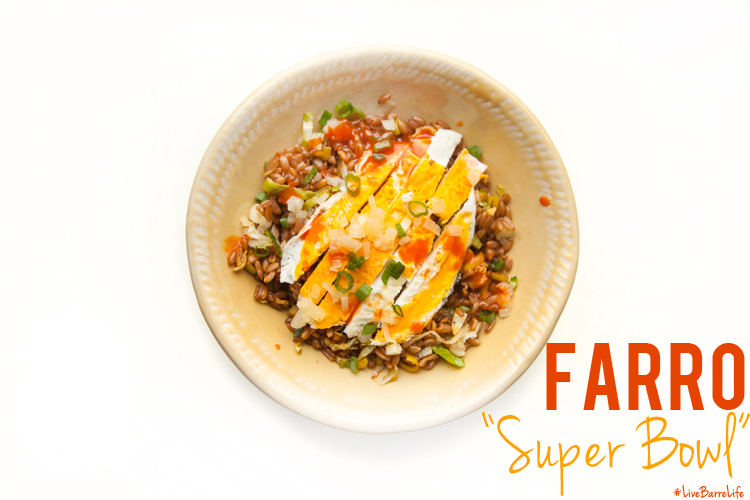 It's "Tasty Tuesday", where every week we bring you new, fresh, local, healthy recipes and food tips. Find out what is in season, and what will keep you fuelled during and after your work outs!
Clearly there's a double meaning this week with the recipe for the game on Sunday, but this bowl can be consumed any day of the week. It's also great cold/as leftovers, so you can make a batch and take some on the go the next day. Farro is great, but if you don't have it on hand, try brown rice. The texture of the farro (when cooked well) is perfect for a fried rice bowl. And if you're looking to spice it up, add your favourite hot sauce!
Make Your Meal Even Healthier Tip:
Most fried rice will suggest adding a fried egg to it, but you can skip it to make it vegan/or if you're not into eggs. If you want to make it more of a dinner meal, rather than a lunch to go, you can think about adding something like tofu, and if you don't have leeks or brussels sprouts on hand (though both are currently in season), add in some different greens like peas or broccoli. Bowls are great for cleaning out that veggie crisper!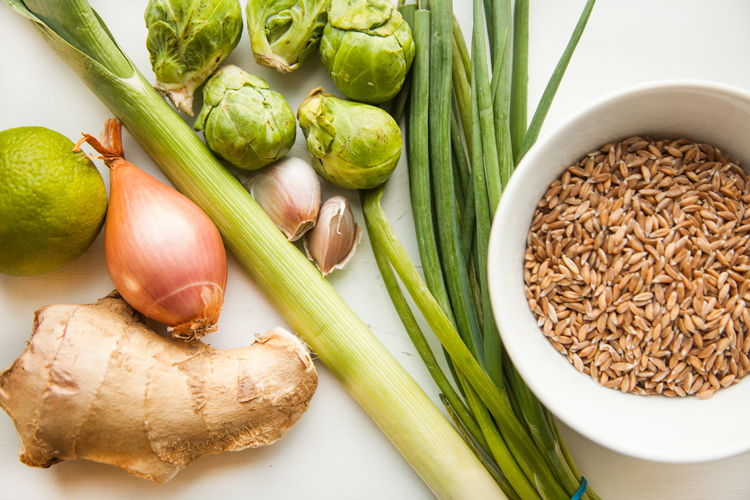 Click through for recipe!...