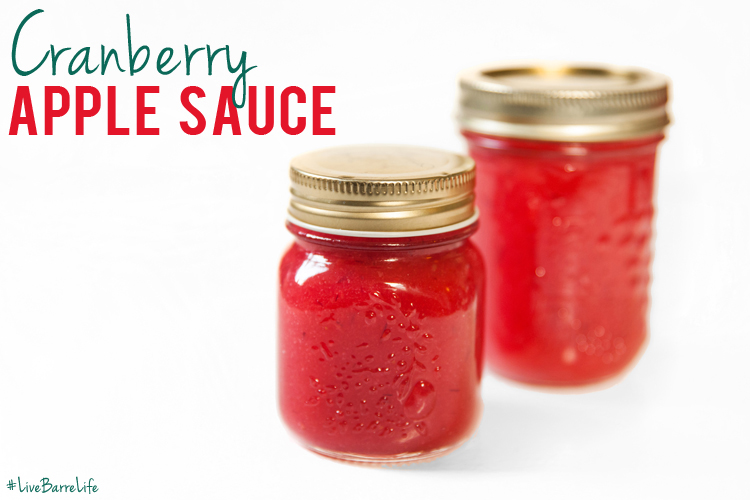 It's "Tasty Tuesday", where every week we bring you new, fresh, local, healthy recipes and food tips. Find out what is in season, and what will keep you fuelled during and after your work outs!
Thanksgiving is almost upon us, and whether you're making a whole meal yourself or bringing a side to a dinner elsewhere, we've got you covered. Cranberries are coming into season, and while not everyone loves them as a side dish next to the turkey (or tofurkey), they'll LOVE it in this applesauce recipe.
You can get everything you need at the farmers market this weekend, especially if you want to go organic like I did... and it takes little to no effort to make. Not to mention, your house will smell AMAZING.
Make it Even Healthier Tip:
This recipe is about as raw, simple, vegan, and healthy as it gets, especially as it has no added sugar! If you make enough of it, you can preserve some of the apple sauce for later dates. Info on preserving is easy to find on the internet, and there are lots of classes out there in the community that you can take to learn hands on (I took one at Save-On Meats). Enjoy!
Continue reading for recipe...