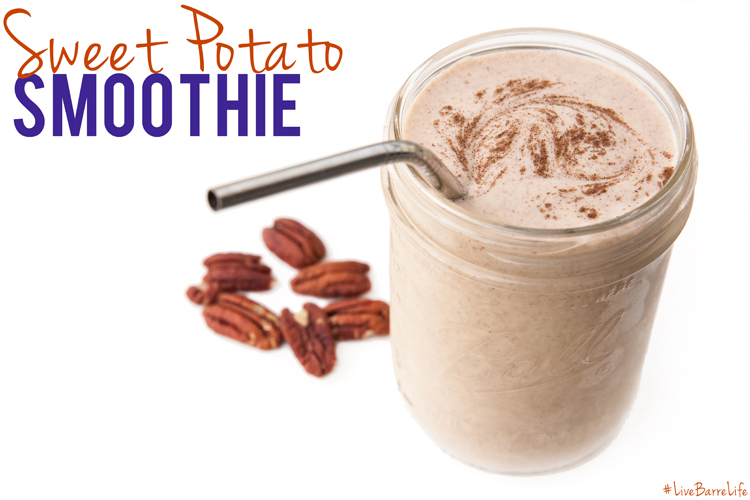 It's "Tasty Tuesday", where every week we bring you new, fresh, local, healthy recipes and food tips. Find out what is in season, and what will keep you fuelled during and after your work outs!
Did you make too many sweet potatoes for Thanksgiving and now you don't know what to do with the leftovers? Well, if you haven't put seasoning on them yet, follow this recipe and you get a spicy fall smoothie you can take on the go, or make into a smoothie bowl with some granola and dried fruit!
Make Your Meal Even Healthier Tip:
I hid some protein powder in here for an extra boost on my way to Barre, and you could probably add in some chia seeds, and hemp hearts.
This smoothie is pretty dense and filling, so make some for a smoothie one day, and then add it to granola and fruits the next day. Saves time and is super tasty.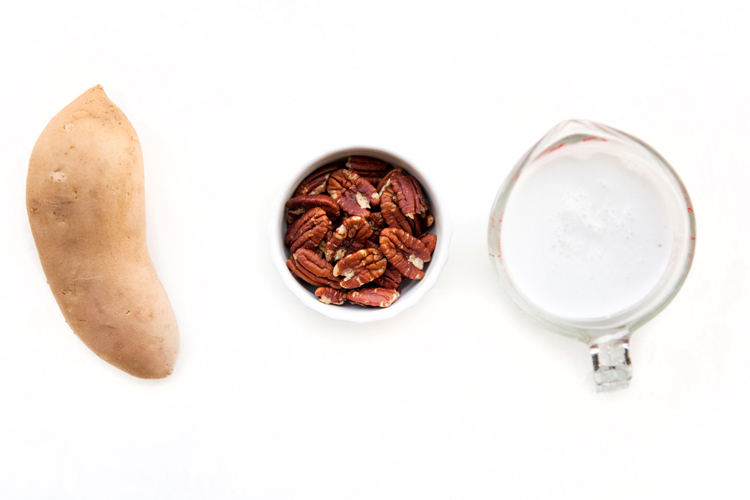 Click through for recipe!...