It's "Tasty Tuesday", where every week we bring you new, fresh, local, healthy recipes and food tips. Find out what is in season, and what will keep you fuelled during and after your work outs!

I love that every time I go to the farmers market there are different mushrooms coming into season. There's a great booth that sells wild, foraged, mushrooms that I adore, and everything I've ever bought from them has tasted just exceptional. These chanterelles were no different, gorgeous colour and varying sizes. I wanted lots of little ones so they could be bite-sized in this dish, but you can chop down bigger ones if you desire. The green tint in the risotto is from fresh greens like parsley, spinach, and tarragon!

Make Your Meal Even Healthier Tip:

The original recipe that I based this one on called for canola or veg oil for the mushroom sautéing, but I used pure olive oil instead. And of course, I used my frozen, homemade vegetable stock for this. Any bits you have leftover from the mushrooms can go into the freezer for future 'mushroom stock' fixin's!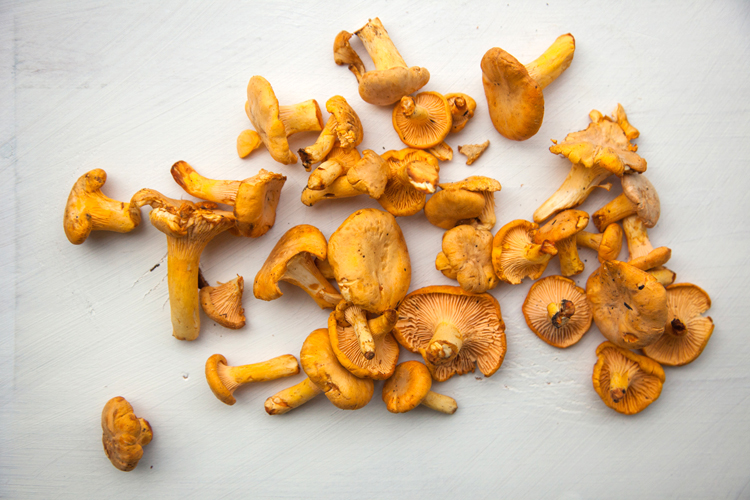 Click through for recipe!...
Read More