It's "Tasty Tuesday", where every week we bring you new, fresh, local, healthy recipes and food tips. Find out what is in season, and what will keep you fuelled during and after your work outs!
HAPPY HOLIDAYS!
It's Christmas today, and New Years Eve is coming up fast and I'm sure it feels even faster those those planning parties!
How about starting the new year off right with a healthy, SUPER easy, and delicious hors d'oeuvre that is bound to be a hit.
This chickpea salad (thanks to The Vegan Project for this recipe, from their cookbook: "Vegan Cooking At Home") can be serves on the side, or like above, made into easy to eat finger food.
The prep is quick and you can make it ahead of time, making party planning a breeze.
Make Your Meal Even Healthier Tip:
The Vegan Project says: "Chickpeas are high in fibre and also have a great amino acid profile. When eaten with rice, you have a complete protein. You don't need to eat the rice at the same time - on the same day is just fine." Awesome!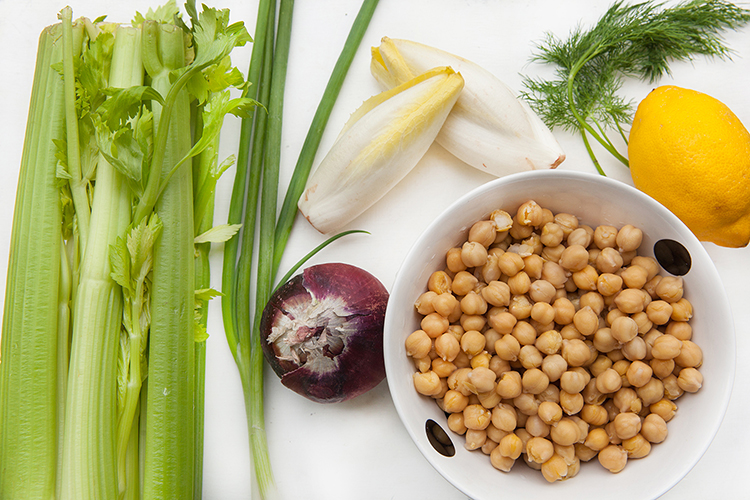 Click through for recipe!...