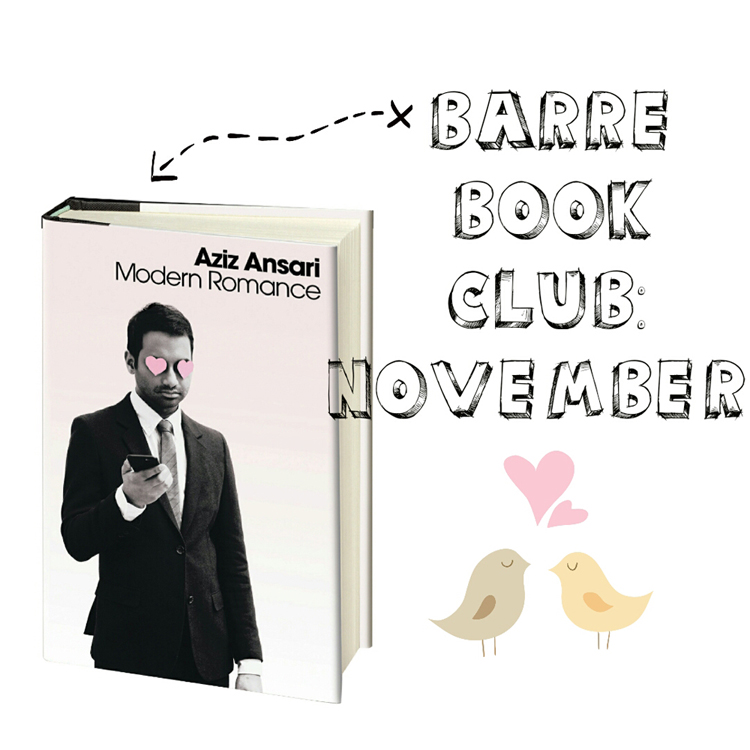 Welcome to the Barre Book Club! Once a month (or so) we're going to pick a new novel to help inspire you, make you laugh, make you cry, motivate you, or just plain entertain you. We would love to hear your thoughts in the comment section! So make sure you grab a hardcover, audio book, digital book, whatever you'd like, and join the fun!
Last month we suggested Amy Poehler's book "Yes Please" to read. She mentioned her co-worker Aziz Ansari (from Parks & Rec) and I remembered that he too has recently co-written a book. But it's not a comedy!
Well, from everything I've ever seen from Aziz, I'm sure there are very amusing bits in it, but from what I understand it's a look into exactly what the title says: "Modern Romance". He recently
wrote a piece for Time Magazine on the same subject. Check it out
and see if this month's book might spark your interest. Here's a really interesting chart from it:
I've downloaded it onto my phone for the many, many hours I'll be spending on a flight next month. Hopefully whomever is beside me is ready for my emotions!