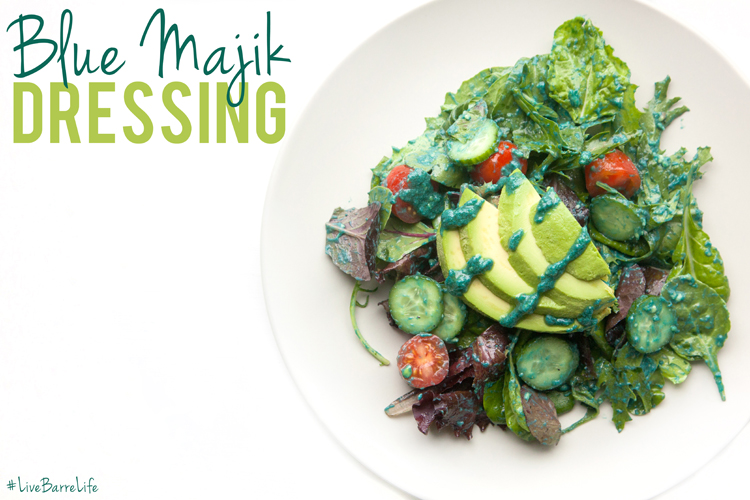 It's "Tasty Tuesday", where every week we bring you new, fresh, local, healthy recipes and food tips. Find out what is in season, and what will keep you fuelled during and after your work outs!
Still playing around with my Blue Majik powder and seeing what else I can hide it in (aka turn things fun shades of blue).
This dressing is creamy and looks great on a summer salad.
Make Your Meal Even Healthier Tip:
Grab some heirloom tomatoes from the farmers market and make the dish even more colourful!
Click through for recipe!...