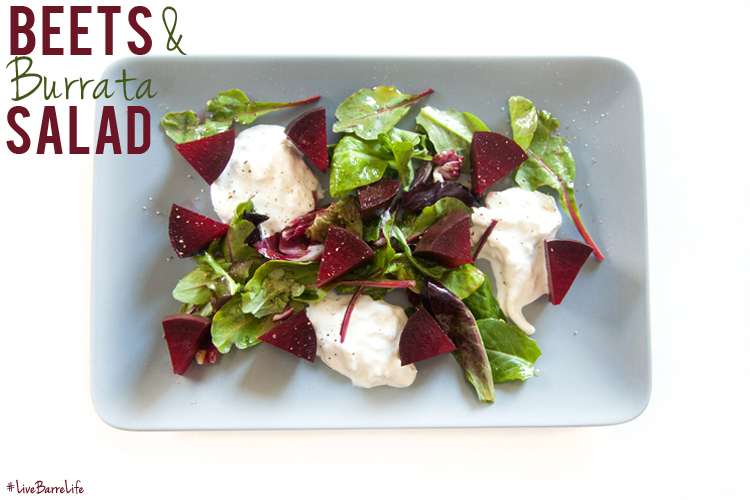 It's "Tasty Tuesday", where every week we bring you new, fresh, local, healthy recipes and food tips. Find out what is in season, and what will keep you fuelled during and after your work outs!
Beets are still in season and can be found all over the place in grocery stores (including golden and other varieties). I really appreciate a good roasted beet that has been cooled overnight and put in a crisp salad, so I thought I'd pair it with a soft cheese.
You can make whatever kind of dressing you desire to go with this as you're starting with flavourful but simple ingredients (beets, burrata, field greens). Making your own from scratch is the way to go so you don't end up with unwanted sugar or other ingredients.
Make Your Meal Even Healthier Tip:
You can make this vegan by grabbing yourself some nut-based cheese. Blue Heron Creamery makes a coconut burrata that they sometimes have in their new storefront, just double check before waiting in line. A soft mozzarella will also work as a substitute (including a nut-based version).
Click through for recipe!...