It's "Tasty Tuesday", where every week we bring you new, fresh, local, healthy recipes and food tips. Find out what is in season, and what will keep you fuelled during and after your work outs!
I saw a recipe last summer that used black rice (or "forbidden rice") and forgot about it until I spotted some at a grocery store recently. I thought it would make for a nice looking food photo, and was happy to find out the dish was also delicious.
Serve it at a BBQ or as a side with fish, or have it for lunch on it's own like I did.
Make Your Meal Even Healthier Tip:
Lots of mushrooms are in season right now, so head to the local farmers market and grab whatever catches your eye!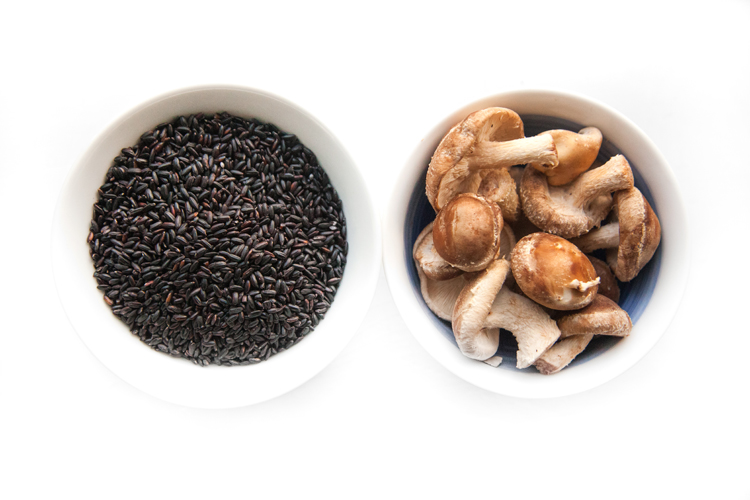 Click through for recipe!...