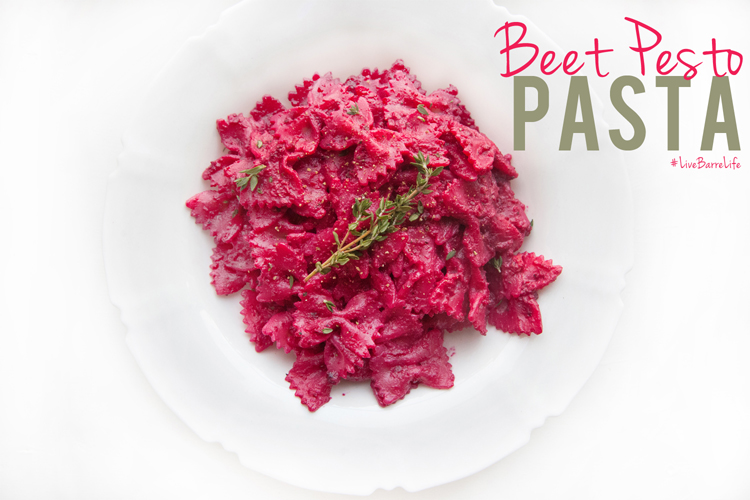 It's "Tasty Tuesday", where every week we bring you new, fresh, local, healthy recipes and food tips. Find out what is in season, and what will keep you fuelled during and after your work outs!
Remember sunshine? *sigh* Vancouver's been such a tease... I literally chose this recipe because I wanted some sort of bright colourful food after so many rainy days.
Beets are just the best. I'm sick right now and they have so many great things to help. They're immune-boosting - being high in vitamin C, fibre and potassium!, they're pretty much fat free, and seriously just looking at pink pasta makes me feel better.
You can play with the ingredients in the sauce depending on what you like, but here's the basics for a tasty meal.
Make Your Meal Even Healthier Tip:
I threw a bunch of extra good stuff in the sauce. If you're making a thicker pesto it's very easy to do. Nutritional yeast, hemp hearts...you can even mix in some collagen powder without messing with the taste!
Go for whole wheat or enriched pasta (or gluten free if you prefer), and I'd serve it with a nice green salad on the side.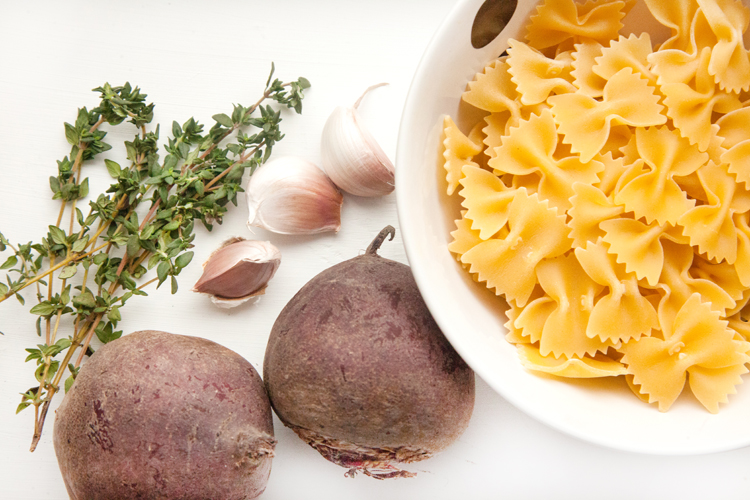 Click through for recipe!...