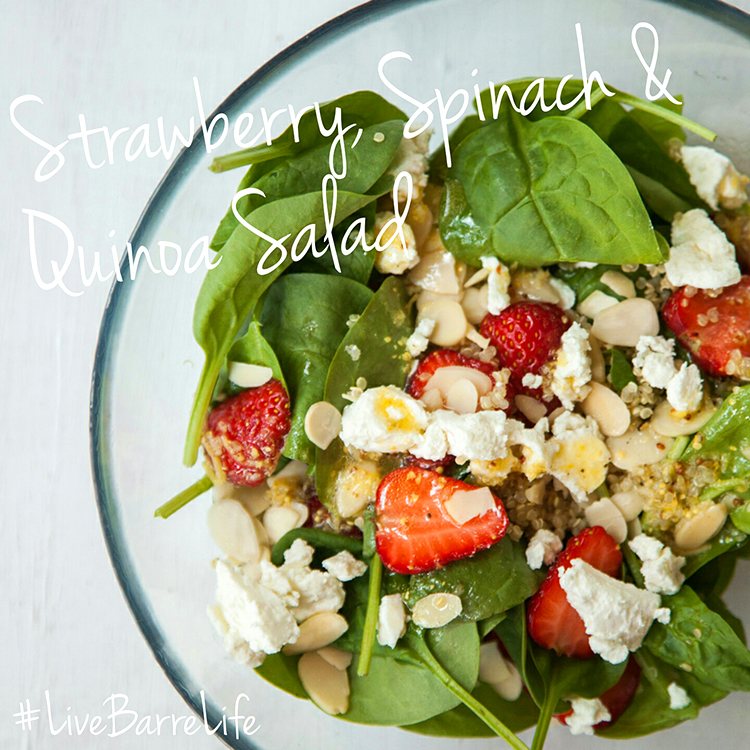 It's "Tasty Tuesday", where every week we bring you new, fresh, local, healthy recipes and food tips. Find out what is in season, and what will keep you fuelled during and after your work outs!

Strawberry season! It's so nice to get to stroll up to a farmers market and pick up some fresh (and very juicy) local strawberries. It's tempting to just pick straight up strawberries as the 'recipe' because I definitely ate a LOT before I even got around to making this salad. Much you can make with them, but this salad is light and tasty, and can easily be made as a meal, or a side salad.

Make Your Meal Even Healthier Tip:

Not too much to be done here, but if you're feeling it, sprinkle some hemp seeds on it as well! You can make it nut-free by switching out the almonds for sunflower seeds too, or just add them in too. Skip the cheese to make it vegan!

Click through for recipe!...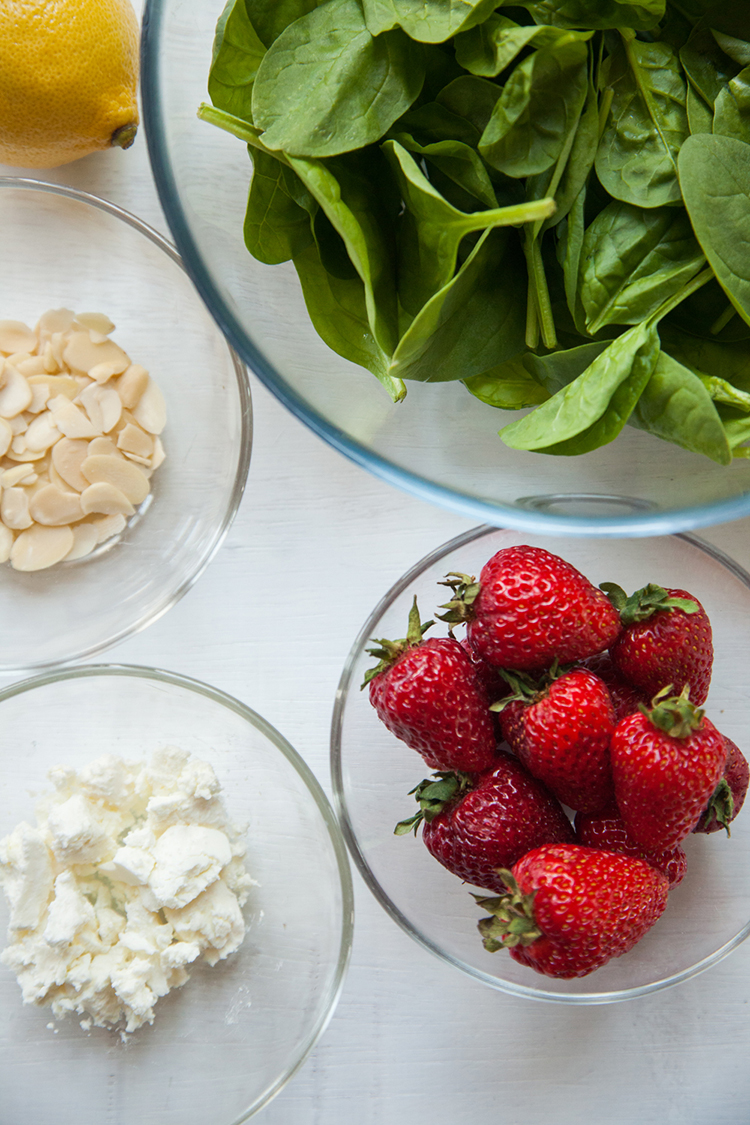 Read More