It's "Tasty Tuesday", where every week we bring you new, fresh, local, healthy recipes and food tips. Find out what is in season, and what will keep you fuelled during and after your work outs!

I know what you're thinking...'anchovies?!', but hear me out! This is a delicious meal that can be used as either a lunch, appy, or even breakfast, and it's super healthy. The marinade is homemade and you can either use the sardines whole, or break them up like I did. (It kind of resembles tuna!)
Make it Even Healthier Tip:
Sardines are still a sustainable source of seafood (yay!), and healthy too. Feel free to substitute the bread for a gluten-free version. Note: You can get sardines in water, instead of oil, like I did, but either way, be sure to get the ones that aren't already seasoned.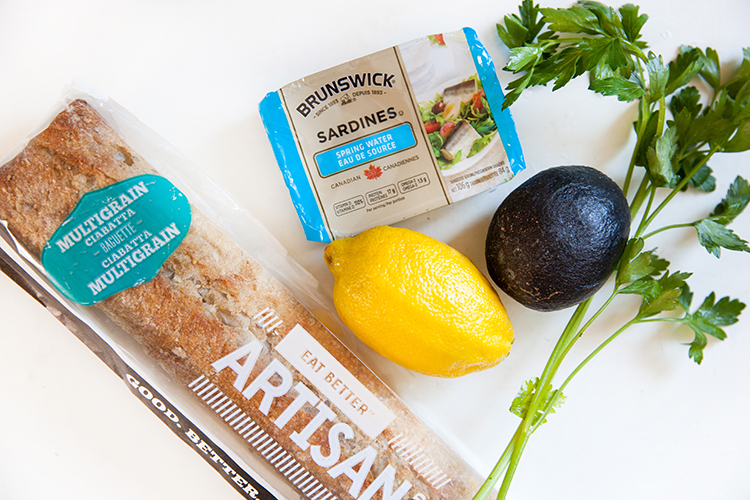 (Click though for the recipe...)


Max 2 Sandwiches
INGREDIENTS:
1 tin sardines

1 tbsp. fresh herbs (parsley, cilantro, or thyme)

1/2 tsp. vinegar

1/4 tsp. lemon zest and juice from lemon

sea salt and black pepper

2 slices/sandwich length of bread

1 avocado, mashed (add small amount of salt and pepper to taste)
INSTRUCTIONS:
Drain sardines (if in oil, reserve oil in a separate bowl).
Add herbs, vinegar, lemon zest and black pepper to one bowl. Whisk to mix.
Break up sardines into large chunks (easily done with the back of a fork) and add to marinade for up to an hour.
Brush bread with reserved sardine oil or olive oil.
Broil or toast until crisp.
Top one side of bread with mashed avocado or both if open face, then sardine mixture.
Garnish with more herbs, and season with salt and a bit of lemon juice.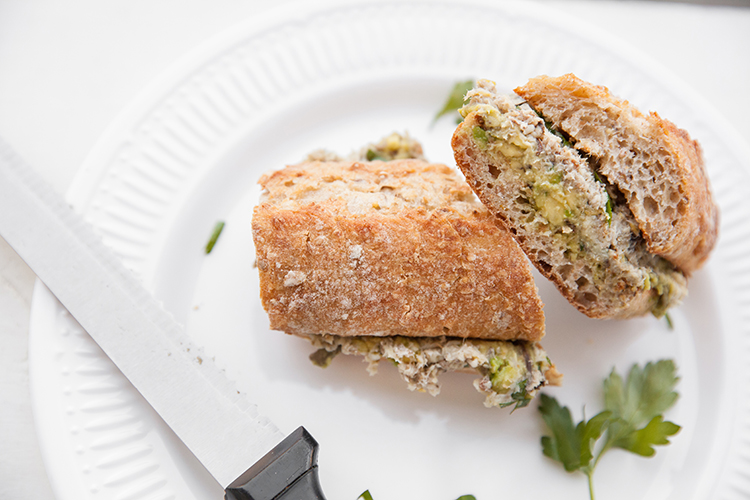 Let us know if you make this recipe by posting it on instagram or twitter and using the #LiveBarreLife hashtag! And if there are any specific meals, fruits, veggies, or meats, you'd like to see on the blog!
---
photos and recipe by: Christine McAvoy
--