It's "Tasty Tuesday", where every week we bring you new, fresh, local, healthy recipes and food tips. Find out what is in season, and what will keep you fuelled during and after your work outs!


It's the holiday season, and that means MANY meals with family and friends, and the incredible task of pleasing everyone's palate and stomachs! Never fear, for The Vegan Project put together an amazing cookbook called "What To Feed That Effing Vegan: The Holiday Edition" - purchase here.

The cookbook is full of tasty holiday recipes from brunch to dessert and everything in between, including today's Lentil Loaf with Mushroom Gravy. You can skip the turkey, turn up the flavour and please just about everyone with this tasty loaf.

Make Your Meal Even Healthier Tip:
The ground nuts (cashews) add richness and texture, the poultry seasoning adds familiar flavour, and while the flax helps bind it all together, it also adds fibre to this wonderful meat alternative. The mushroom gravy is so good and fresh you almost want to eat it on its own!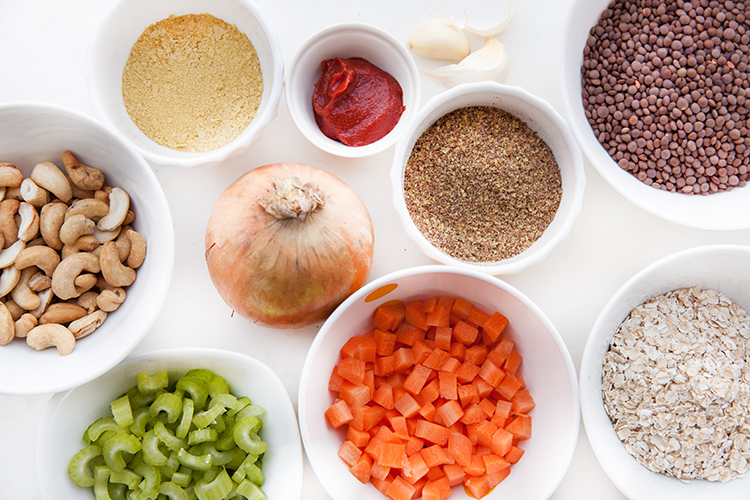 Click through for recipe!...
LENTIL LOAF
INGREDIENTS:
1 Tbsp. coconut oil
1 onion, chopped
2 garlic cloves, minced
1 celery stalk, diced
1 carrot, diced
1 tsp. salt
1 tsp. pepper
1 1⁄2 Tbsp. poultry seasoning
1⁄2 cup oats
1⁄4 cup ground flax seed
2 cups cooked French green lentils
1 Tbsp. tamari
1 Tbsp. tomato paste
2 Tbsp. nutritional yeast
1 Tbsp. rosemary
1 tsp. smoked paprika
1⁄2 cup soaked cashew pieces
1⁄4 cup water
INSTRUCTIONS:
Preheat oven to 350F ̊ . Grease a loaf pan with coconut oil.
In large skillet, heat coconut oil over medium heat. Add onions, garlic, celery and carrots and sauté for five minutes. Add to a food processor along with the rest of the ingredients and pulse until everything comes together but with bits and pieces still visible.
Scoop mixture into loaf pan and smooth out the top. Bake for 40 minutes to an hour, checking it after 40 minutes. Touch the top and make sure it feels solid all the way through.
Remove from oven and let sit for 10 minutes before turning over onto a serving platter and garnishing with fresh rosemary sprigs, cranberries and gravy, of course.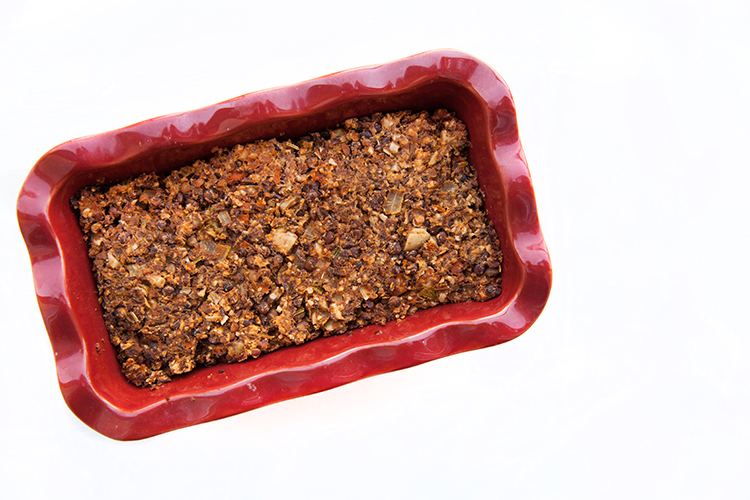 MUSHROOM GRAVY

INGREDIENTS:
1 cup mushrooms, diced
1 medium shallot, diced
2 sprigs fresh thyme
2 cloves garlic, minced
1 Tbsp. olive oil or vegan butter
1 tsp. arrowroot powder, for thickening (omit for a jus-like consistency)
1 vegetable bouillon cube
2 cups hot water
1 tsp. poultry seasoning
salt (if needed) pepper to taste
INSTRUCTIONS:
In a small saucepan, heat oil over medium heat. Add shallot and garlic. Sauté for 5 minutes.
Add arrowroot powder and poultry seasoning and stir to coat, then add mushrooms.
Dissolve bouillon cube in 2 cups of hot water and add to saucepan.
Bring to a boil, stirring occasionally. Reduce heat and cover for 10 minutes on a low bubble until gravy thickens.
Enjoy as is, or blend for a creamier consistency.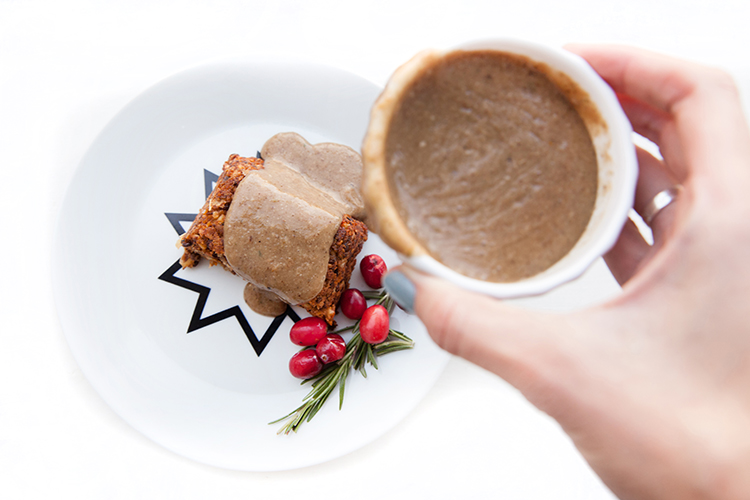 Let us know if you make this recipe by posting it on instagram or twitter and using the #LiveBarreLife hashtag! And if there are any specific meals, fruits, veggies, or meats, you'd like to see on the blog!
---
--