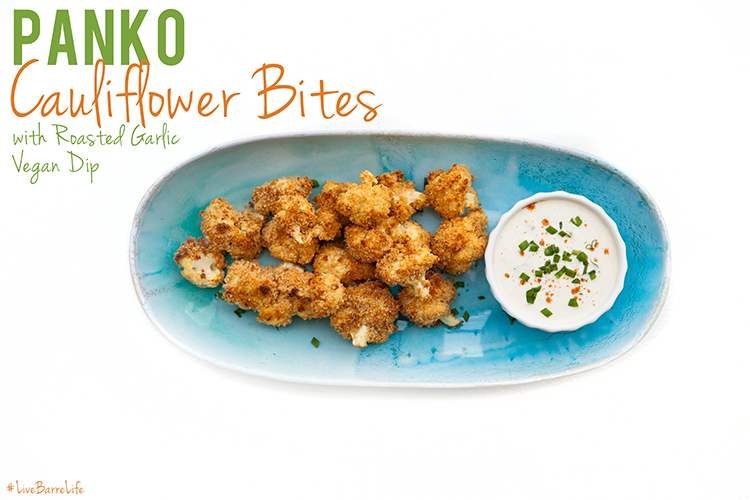 It's "Tasty Tuesday", where every week we bring you new, fresh, local, healthy recipes and food tips. Find out what is in season, and what will keep you fuelled during and after your work outs!
I inhaled these! I saw something similar a while ago and had some cauliflower in my fridge and decided to try my hand at them. Great to bring to those Christmas parties that seem to be every day now!
Make Your Meal Even Healthier Tip:
Not sure if you can make these with a flax egg to make it vegan, but it will likely work - use vegan mayo instead of greek yogurt too.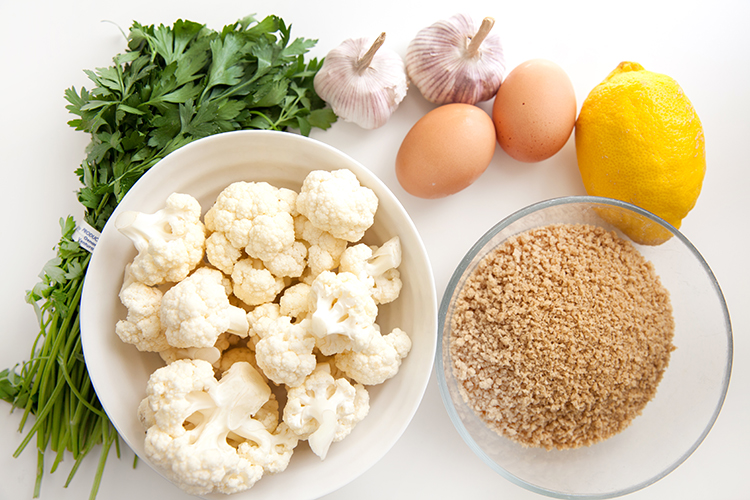 Click through for recipe!...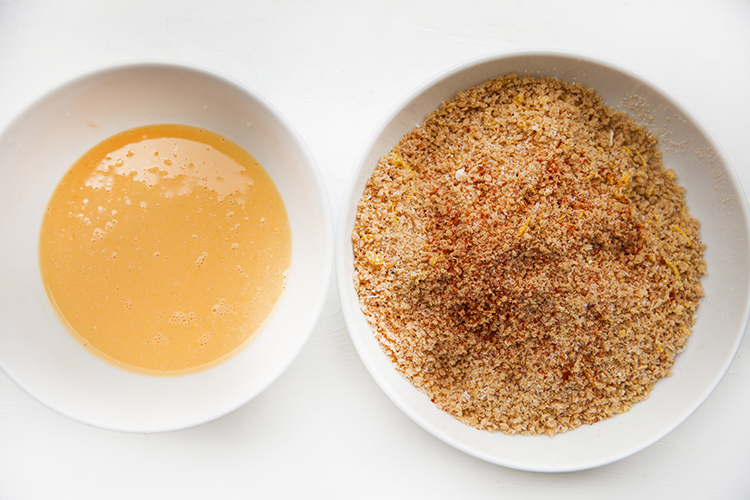 Serves 4-6 (more or less, try not to eat them all yourself)
INGREDIENTS:
- 1 medium to large head of cauliflower, cut into bitesize pieces
- 1 small head of garlic
- 1 cup panko breadcrumbs
- 2 eggs
- 1/2 cup parmesan, grated (or vegan parm)
- 1/4 cup non-dairy milk
- 1/2 tsp garlic powder
- 1/2 tsp onion powder
- 1/4 tsp salt
- 1/4 tsp pepper
- 1/4 tsp paprika (optional, more if you want more heat)
- zest of one small lemon
- juice of one small lemon
- 1/4 cup vegan buttermilk (see how to make it here)
- 1/4 cup of greek yogurt (or vegan mayo)
- finely chopped parsley and/or chives (approx 1 tbsp)
- salt and pepper
- paprika or hot sauce (optional)
INSTRUCTIONS:
To save time roast the head of garlic ahead of time (in a foil packet, cutting the top off and drizzling with olive oil - approx 30mins, at 450) - which allows it time to cool so you don't burn your fingers as well!
Preheat oven to 450.
Place an OVEN-PROOF, non-stick, cooling/wire rack on a baking sheet.
In one shallow bowl, whisk the eggs with a bit of non-dairy milk. In another bowl, combine the panko, onion and garlic powder, paprika, parm (or vegan parm), salt and pepper, and lemon zest until throughly mixed.
Dunk the cauliflower florets in the egg mixture, and then dredge them in the panko mixture, and put them on the baking sheet (I had extra in the end, so I did some of them twice to really coat them).
Bake in the oven for about 20 mins and then flip and bake again for about 15-20 mins until brown and crispy!
While this is baking, make the sauce by combining the roasted garlic, lemon juice, 'buttermilk', yogurt (or mayo), parsley and chives, optional hot sauce, and salt and pepper. You can do this by hand, but i used an immersion blender to make sure it was nicely pureed.
Plate the cauliflower once done, and serve hot!
Enjoy!
Let us know if you make this recipe by posting it on instagram or twitter and using the #LiveBarreLife hashtag! And if there are any specific meals, fruits, veggies, or meats, you'd like to see on the blog!
---
photos and recipe by: Christine McAvoy
--