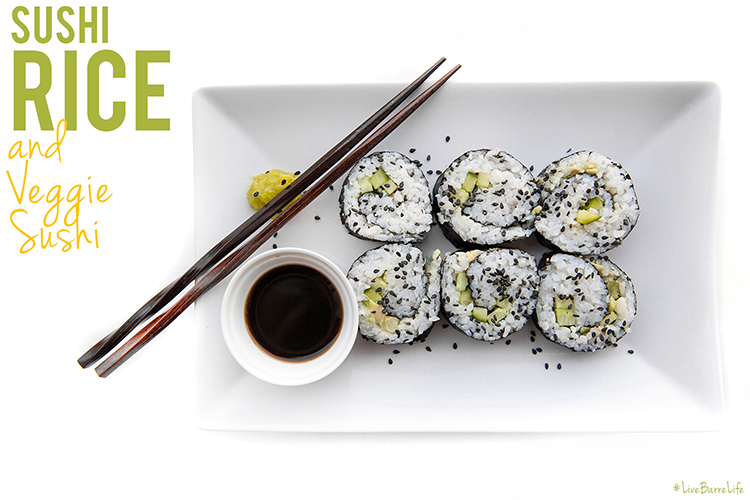 It's "Tasty Tuesday", where every week we bring you new, fresh, local, healthy recipes and food tips. Find out what is in season, and what will keep you fuelled during and after your work outs!
I'm so glad there is no video of my attempts to roll this sushi...I definitely need more practice!
Honestly I really just wanted to try my hand at sushi rice, because I want to make a sushi bowl next, but these turned out great, and even if they are messy, man did they taste great!
Make Your Meal Even Healthier Tip:
You can try this with brown rice, though it's a whole other beast (I might try and tackle in the future), but the obvious tip is to load up the sushi with whatever you'd like veggie wise! I went with simple avocado and cucumber, but tofu, carrots, sweet potatoes, red pepper?... all of those sound like they'd be great (maybe not together, but get creative!).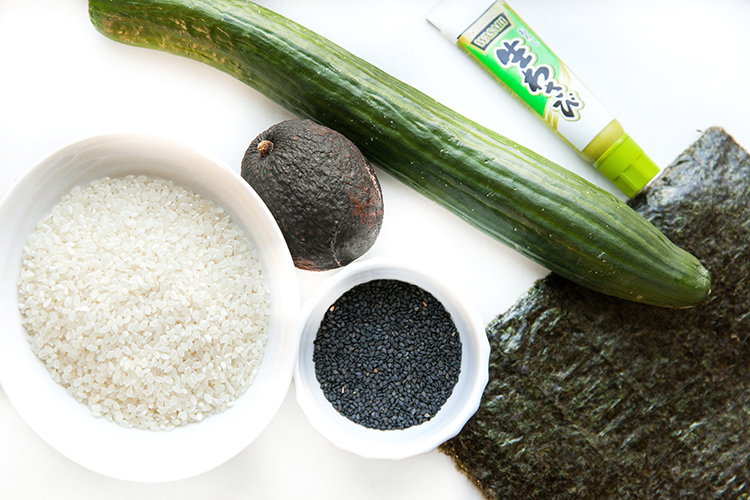 Click through for recipe!...
Makes 2 Rolls (approx 12 pieces)
INGREDIENTS:
For The Rice
- 1 cup sushi rice
- 1/4 cup of rice vinegar (make sure it's not the 'seasoned' kind!)
- 1 tsp cane sugar
- 1/2 teaspoon kosher salt
- small piece of kombu (optional)
- 1 tsp black sesame seeds (optional)
For Veg Sushi
- 1 small cucumber, thinly sliced
- avocado, thinly sliced
- 2 pieces of nori (seaweed for rolling)
- Bragg's liquid amino for dipping
- Wasabi (optional)
- black sesame seed for garnish
INSTRUCTIONS:
To make the rice, rinse the grains several times in a fine mesh sieve.
Place the rice in a pot with 1 cup of water (1:1 ratio). Bring the water to a boil on medium-high heat, and then reduce to a simmer and cover. Cook for about 15-20 minutes until the water has absorbed (make sure it doesn't burn).
Let sit for about 10 minutes covered.
Meanwhile in a small saucepan, gently heat the vinegar and stir in the sugar and salt until it is dissolved. (add in the kombu piece if using and then discard when the mixture is ready to be poured).
In a large bowl mix the rice until it has cooled down slightly (steam almost stops), then pour the vinegar mixture overtop and start to fold it into the rice.
You can add in the sesame seed now if you're using them.
Stir the rice until the vinegar mixture has absorbed.
It can now sit a room temperature (I coved it with a loose layer of plastic wrap) for a few hours to fully cool, or you can make the sushi (or sushi bowl right away).
To make the rolls, there are lots of tutorials on the internet like this, or like this, but it might take some practice!
Even if it's not pretty, it's going to taste great!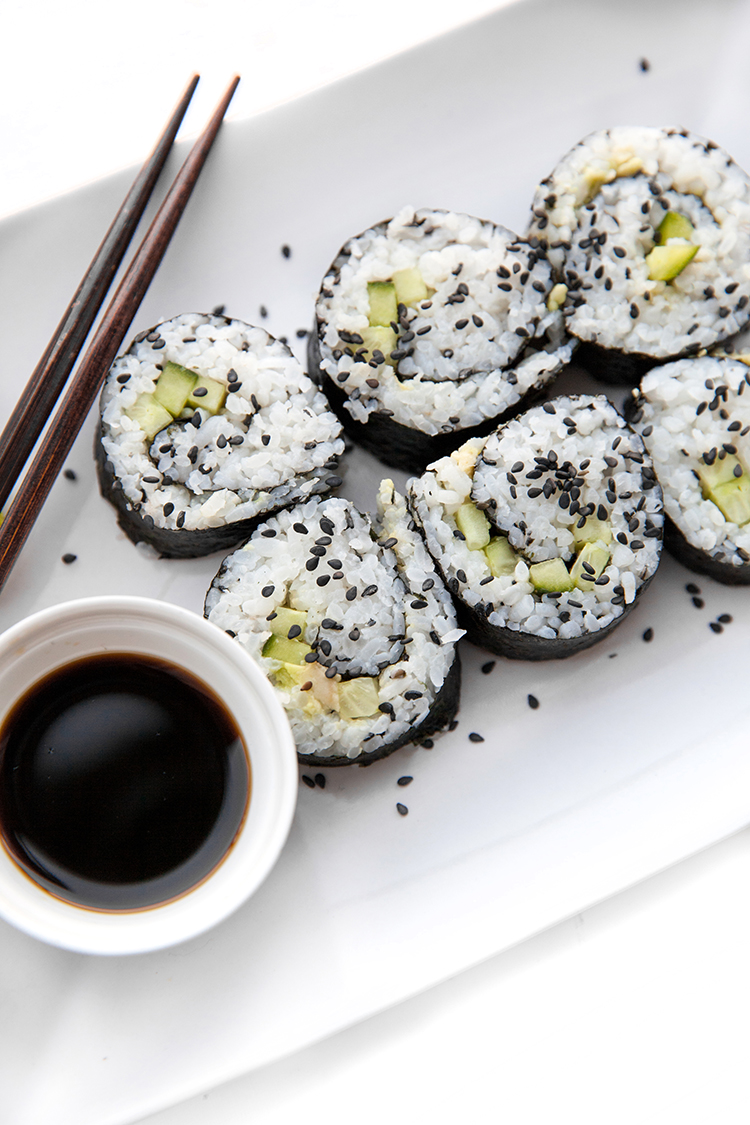 Let us know if you make this recipe by posting it on instagram or twitter and using the #LiveBarreLife hashtag! And if there are any specific meals, fruits, veggies, or meats, you'd like to see on the blog!
---
photos and recipe by: Christine McAvoy
--