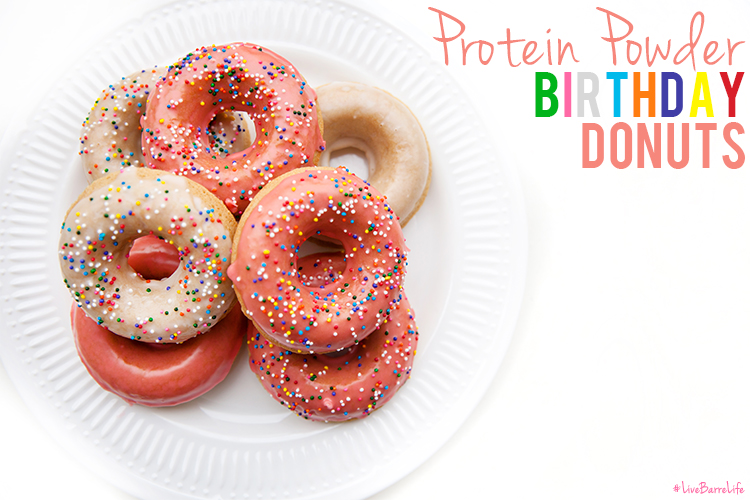 It's "Tasty Tuesday", where every week we bring you new, fresh, local, healthy recipes and food tips. Find out what is in season, and what will keep you fuelled during and after your work outs!
Last year on my birthday I made this fun smoothie as a treat, but mostly because I wanted to put sprinkles on something.
This year (my b-day is tomorrow!) I played around with protein powder in donuts, reducing the sugar, and using whole grain pastry flour - and baking instead of deep frying them. I present you the results and my once a year sprinkle-topped treat!
PS. You'll need a donut pan to bake these. I got mine at Bed Bath & Beyond
Make Your Meal Even Healthier Tip:
The only non-vegan item in this recipe is the eggs (make sure your sugar is also vegan) - I didn't try it with flax eggs, but it should work, though the consistency might change! You should be able to find gluten-free pastry flour too if you're GF! Let me know if these work for you!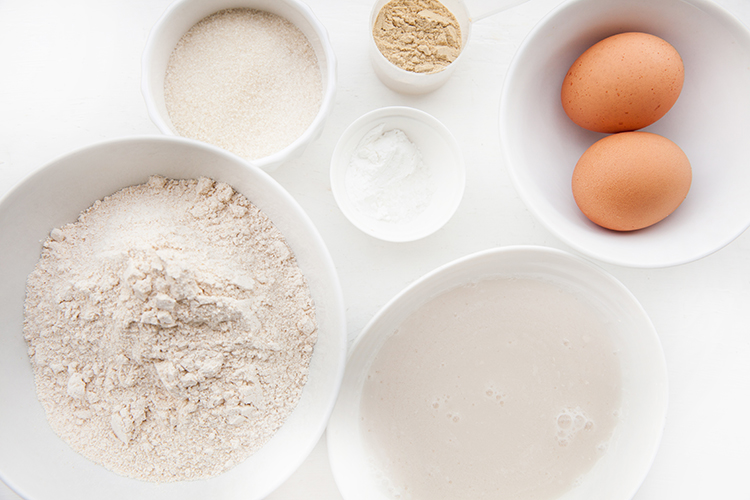 Click through for recipe!...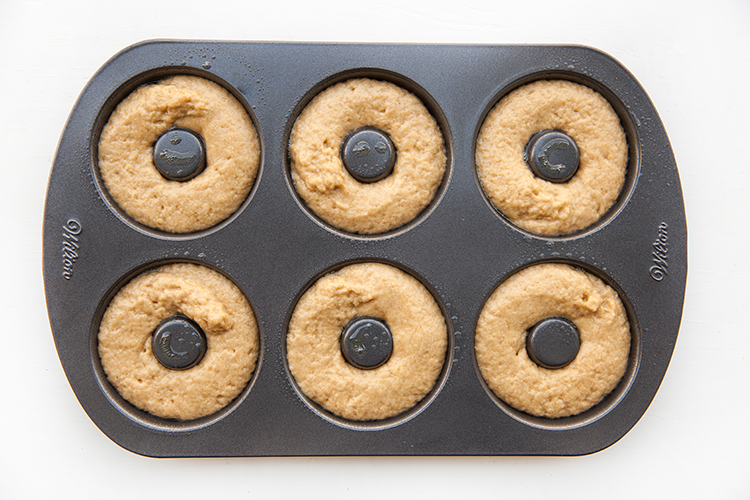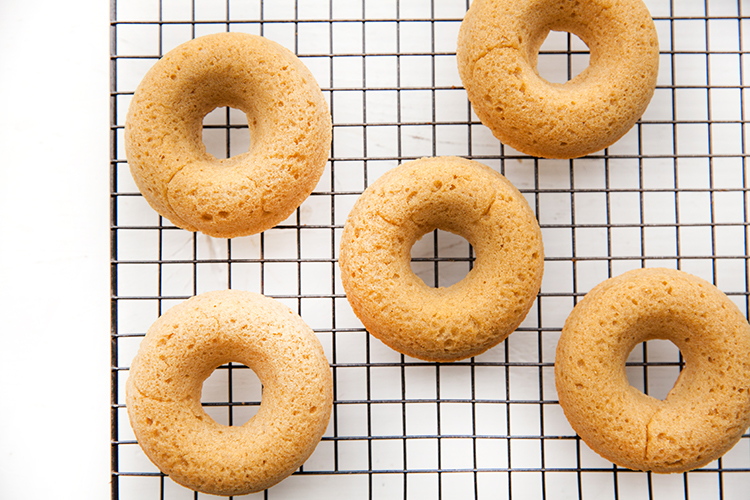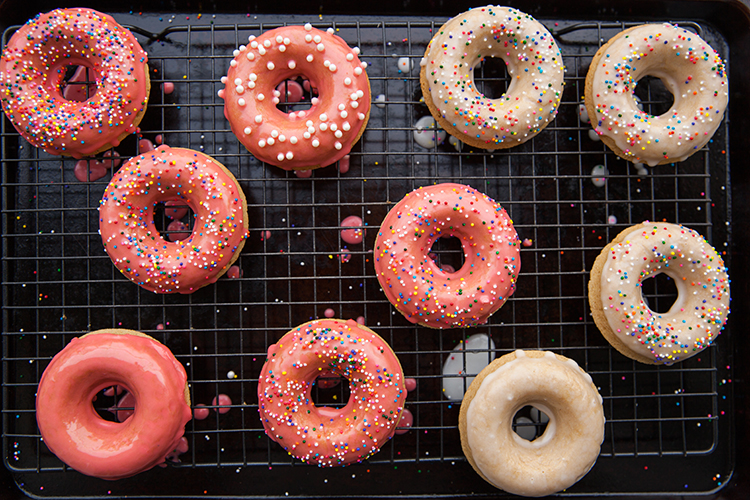 Makes 10-12 donuts
INGREDIENTS:
- 2 cups whole grain pastry flour
- 1/4 cup cane sugar
- 2/3 scoop of Vega protein powder
-2 teaspoons baking powder
- 1/4 teaspoon sea salt
- 3/4 cup almond milk (or soy)
- 2 teaspoon apple cider vinegar
- 2 eggs, beaten
- 1 tbsp maple syrup
- 1/2 cup coconut oil, melted
- 2 teaspoons vanilla extract
For the icing (optional!)
- 1 cup powdered sugar
- 2 tablespoons almond milk
- small amount of gel-based food colouring - whatever colour you'd like!
- sprinkles
INSTRUCTIONS:
Preheat oven to 425.
In a medium sized bowl, create vegan buttermilk by combining the 3/4 cup of almond milk and apple cider vinegar. Whisk and let stand for at least 5 minutes until it 'curdles'.
Meanwhile, in a large bowl, add all the dry ingredients and stir to combine evenly.
After the 'buttermilk' is ready, add the melted coconut oil, vanilla, maple syrup and beaten eggs. Then add the wet ingredients to the dry ones, stirring until just combine (do not over stir).
Using a pastry bag (or ziplock with the corner cut) pipe the mixture into the donut pan (spray with cooking spray first if the pan isn't non-stick) until about halfway full.
Bake for 9 or 10 minutes until golden - then cool for a few minutes in the pan and then move to a rack to cool completely.
If adding glaze - whisk together the confectioners sugar and 2 tablespoons of almond milk with the food colouring. If too thick, add more almond milk.
Dip the cooled donuts in the glaze, let the excess drip off, then add sprinkles and let the icing set.
Enjoy!
Let us know if you make this recipe by posting it on instagram or twitter and using the #LiveBarreLife hashtag! And if there are any specific meals, fruits, veggies, or meats, you'd like to see on the blog!
---
photos and recipe by: Christine McAvoy
--