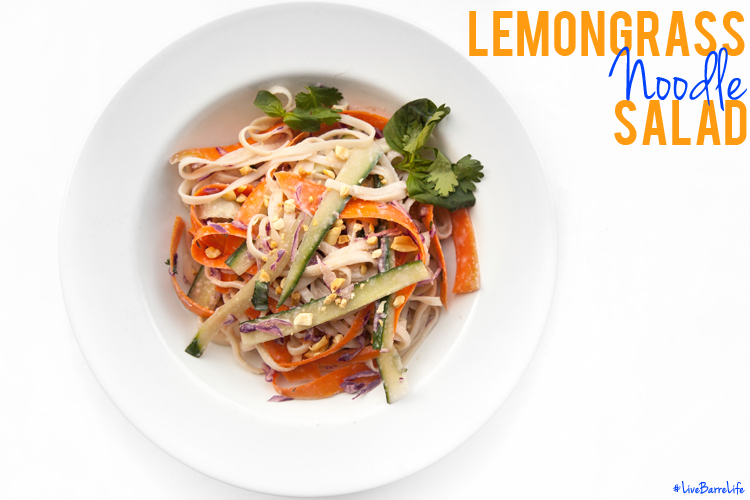 It's "Tasty Tuesday", where every week we bring you new, fresh, local, healthy recipes and food tips. Find out what is in season, and what will keep you fuelled during and after your work outs!
I accidentally got pad thai noodles when I was trying to buy rice noodles, so I decided to make something with them, and oh boy, was it a tasty success!
I'm a wuss when it comes to spice, so you'll have to adjust if you want more or less heat in this, but there are so many flavours in this Thai-inspired dish, you might not even want it!
Make Your Meal Even Healthier Tip:
This is vegan and is filled with great veggies, but feel free to add more - Or maybe something sweet? Play around with it, and make sure you have leftovers as this dish was even better after sitting overnight!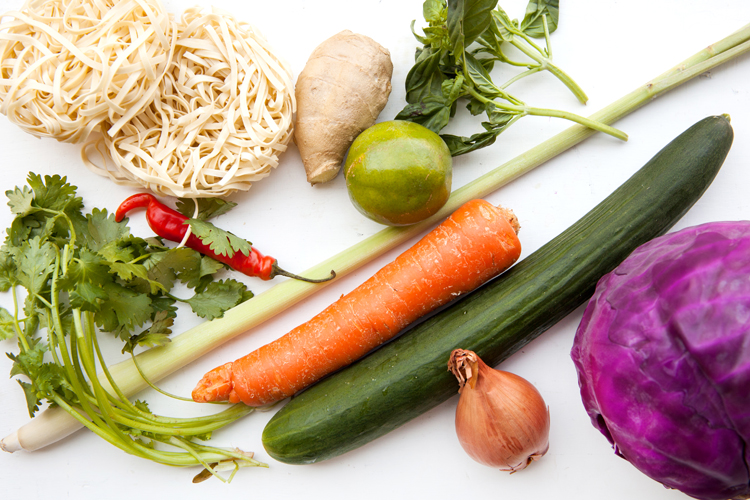 Click through for recipe!...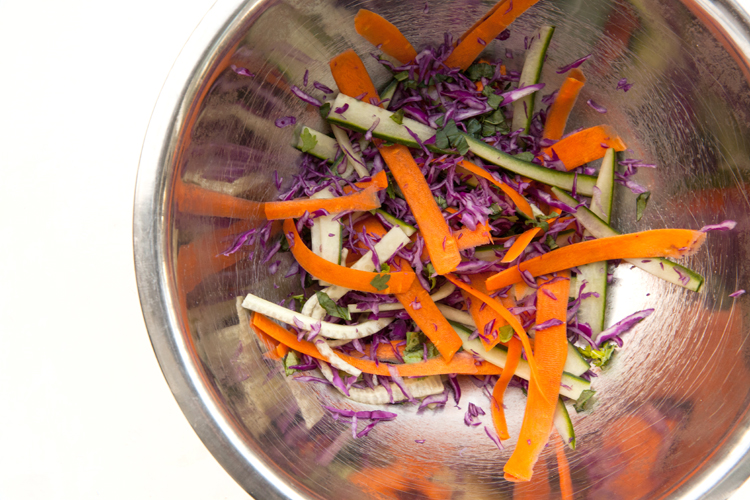 Serves 2
INGREDIENTS:
For the Salad:
- package of pad-thai like noodles (enough for 2 people)
- 1 large carrot, thinly peeled
- half an english cucumber, thinly sliced
- 1/2 cup shredded red cabbage
- 1 tsp chopped cilantro or basil (more for garnish)
- crushed peanuts for topping
For the Dressing:
- 1/2 cup coconut milk
- 1 tbsp finely chopped lemongrass
- 1 tbsp sesame oil
- 1 tbsp peanut butter (or other nut butter)
- 1 tbsp rice vinegar
- 1 tbsp ginger (finely grated)
- 1 small shallot, finely diced
- 1/4 tsp salt (more to taste)
- 1/2 red chilli (optional, for spice)
- 1 tbsp maple syrup (or honey, or date syrup)
- spritz of lime juice
INSTRUCTIONS:
In a high powered blender, add the ingredients for the dressing and blend until smooth, and set aside while you assemble the salad.
Boil water and cook the noodles to the package directions, and when finished, drain and run under cold water.
Add the noodles, vegetables (everything except the peanuts), and dressing (start with a small amount) to a bowl and mix together. Add more dressing as needed, storing the rest in a sealed container in the fridge.
Let stand in fridge until cold (if you can wait!), or enjoy the next day, adding more sauce if needed - either way top with crushed peanuts and garnish with cilantro or basil.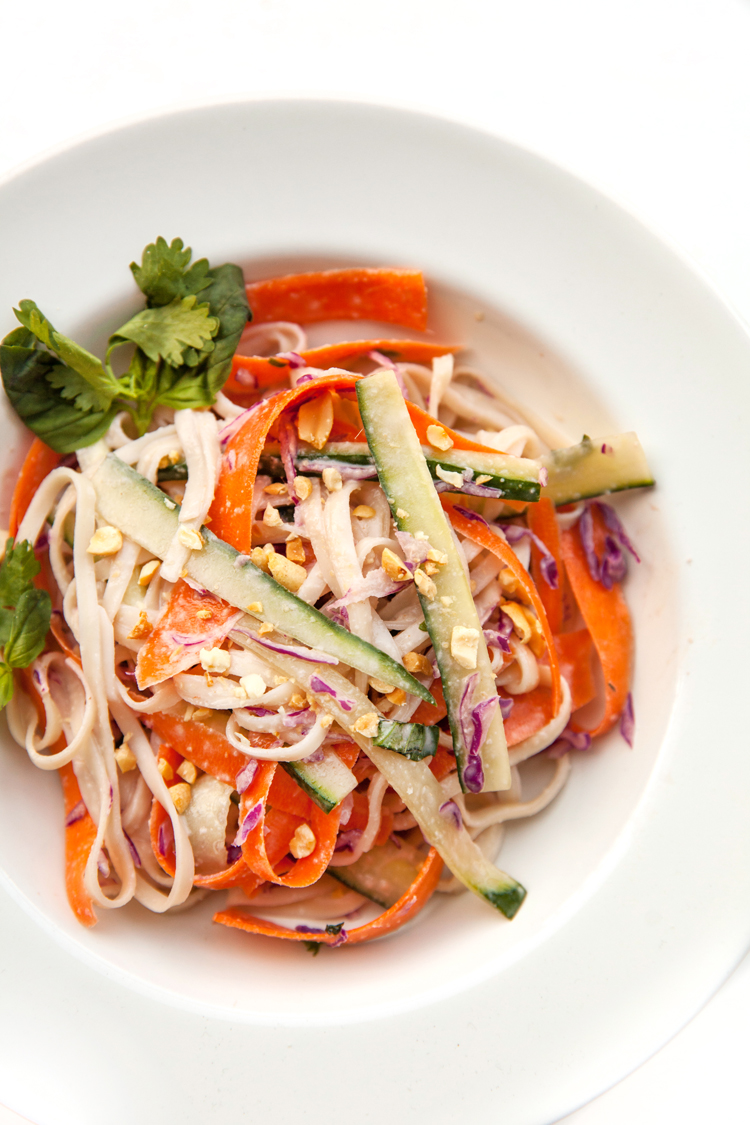 Let us know if you make this recipe by posting it on instagram or twitter and using the #LiveBarreLife hashtag! And if there are any specific meals, fruits, veggies, or meats, you'd like to see on the blog!
---
photos and recipe by: Christine McAvoy
--