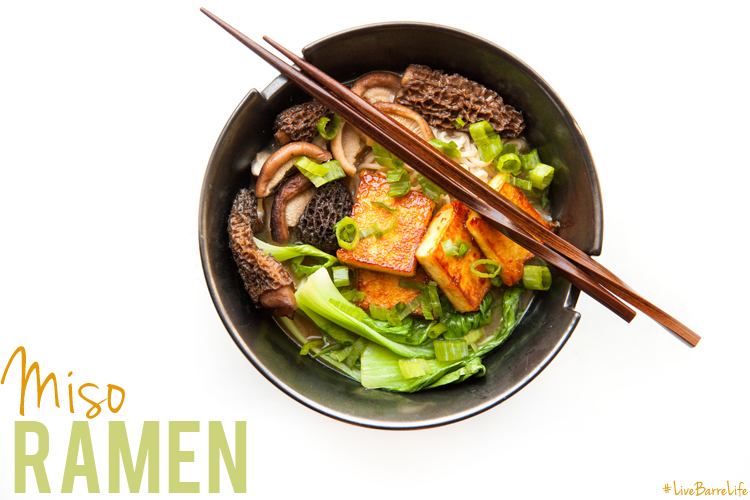 It's "Tasty Tuesday", where every week we bring you new, fresh, local, healthy recipes and food tips. Find out what is in season, and what will keep you fuelled during and after your work outs!
Soup season is upon us. I just want to hunker down with a bowl of noodles all the time now, and with this (vegan) miso ramen I can make a lot of the broth, and freeze it, so that when I want some, I don't have to start from scratch every time! This is way better than the instant-packaged stuff you'll find at the store, trust me.
Also, see if you can make this without humming the Chixdiggit song "Miso Ramen".
Make Your Meal Even Healthier Tip:

Throw as many kinds of greens as you'd like in here! Don't have baby bok choy? Try kale or spinach! Have some cabbage on hand? Toss that in too! Even if you don't have tofu handy, you can load up on the mushrooms and other veg.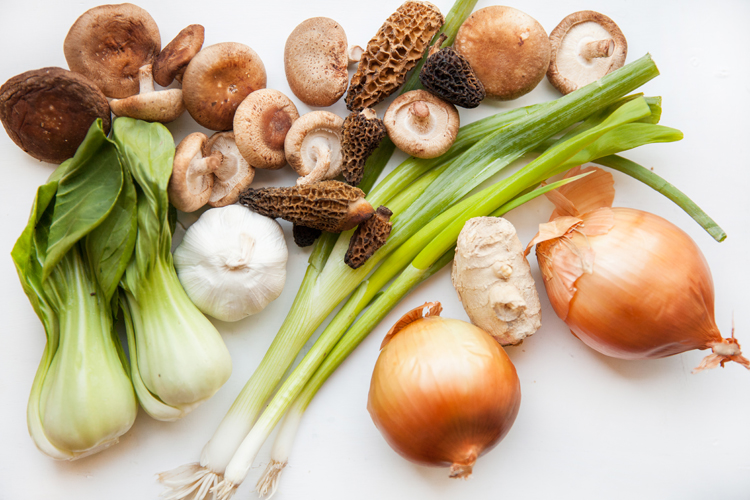 Click through for recipe!...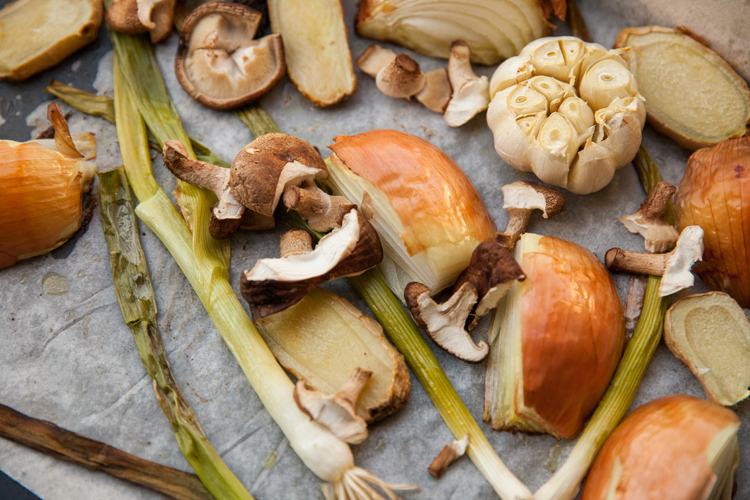 Bowls - 2
(freeze broth if only making one bowl, and double if you are feeding more people!)
INGREDIENTS:
BROTH:
- 1 head of garlic, top cut off
- 2 onions, slice in quarters
- 1 thumb size piece of ginger, quartered
- 2 or 3 green onions
- a few mushrooms
- olive oil
- 4 cups water or mushroom stock
- 1 strip kombu
- 2 tbsp miso paste
- 2 tbsp Braggs, or low sodium soy (tamari also works)
RAMEN:
- package of ramen noodles (if vegan, make sure they are)
- tofu (extra firm) 6-8 square slices per bowl
- sweet chilli sauce (or chilli oil)
- handful of mushrooms, whatever is in season, cleaned and sliced to bite-size
- greens - baby bok choy, etc.
- green onion, sliced
- any other vegetables you desire
INSTRUCTIONS:
BROTH:
Preheat oven to 450.
On a baking sheet (line with parchment paper) place onions, garlic, ginger, dried mushrooms, green onions, and then drizzle lightly with olive oil.
Bake for 10 minutes, then turn oven to broil and bake for 3 or 4 more minutes and then remove from the oven.
In a large pot, place vegetables, kombu piece and 4 cups of water (or mushroom broth if you have on hand/frozen).
Bring to a boil and then let simmer for 45minutes to an hour (or more if you have time, and especially if you're going to freeze some).


When the broth has finished, scoop or drain out the vegetables, setting the garlic aside, and pouring some of the broth into a blender, and the rest remaining in the stockpot.
When you can hold the garlic, squeeze out as much as you can into the blender, and then add the miso and Braggs - blending until smooth and creamy.
And finally pour that back into the rest of the broth and stir to combine.
The broth is done and can be frozen once cooled at this stage!
RAMEN:
While the broth is cooking, brown the tofu. You can either in a fry the slices in a pan with the oil, or you can bake for 20minutes, after rubbing them with the sweet chilli sauce - and set aside.
When you're ready to eat, boil the ramen noodles in a pot according to the directions, and place the greens and vegetables in with the noodles at the end to cook them.
Place the noodles into a bowl, and the vegetables on top, then ladle on the broth and top with chopped green onions.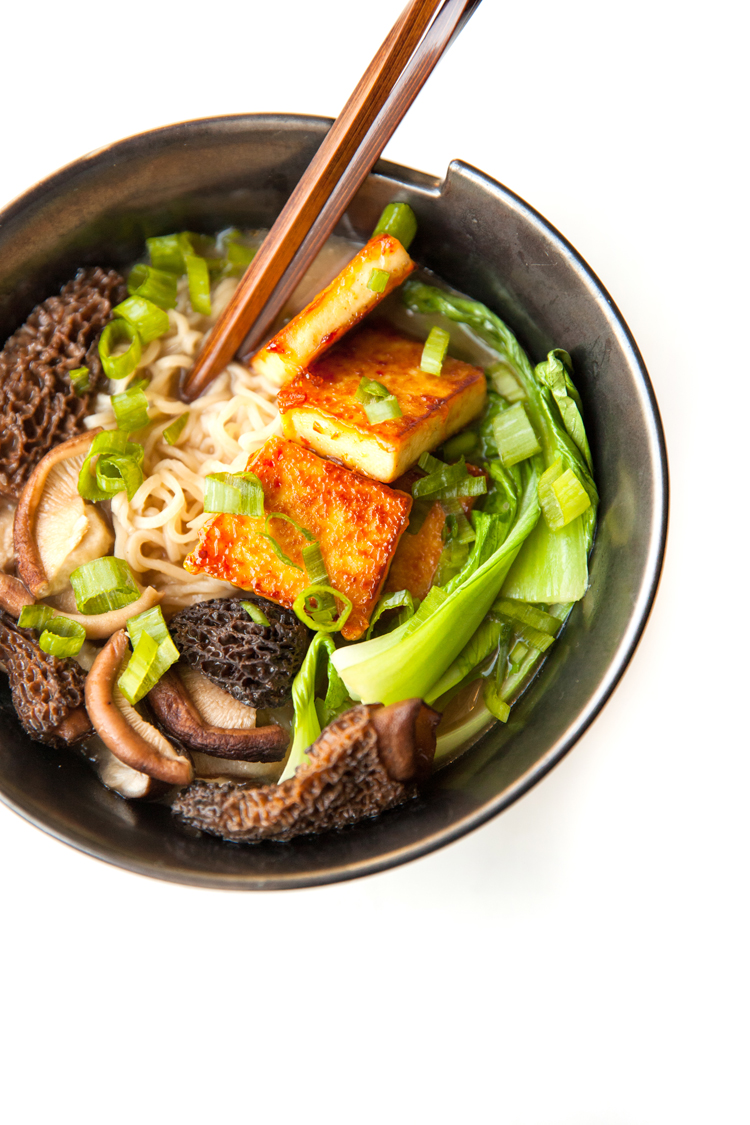 Let us know if you make this recipe by posting it on instagram or twitter and using the #LiveBarreLife hashtag! And if there are any specific meals, fruits, veggies, or meats, you'd like to see on the blog!
---
photos and recipe by: Christine McAvoy
--