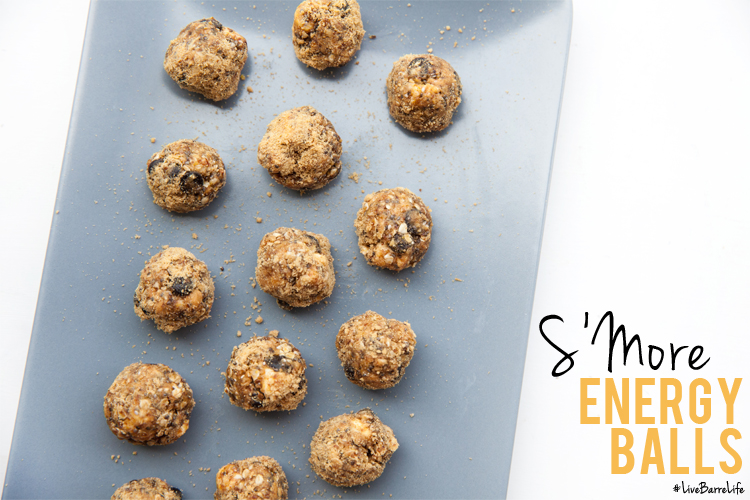 It's "Tasty Tuesday", where every week we bring you new, fresh, local, healthy recipes and food tips. Find out what is in season, and what will keep you fuelled during and after your work outs!
Going camping this long weekend? Missing that campfire s'more taste? Put all of those ingredients into a healthy energy ball that you can make ahead, freeze, and take with you on a hike, as a snack, in lieu of campfire s'mores, or...after Barre class!
Make Your Meal Even Healthier Tip:
Uhh, eliminate the marshmallows? But what fun is that!? These are full of so much goodness, vegan, and have no-added sugar (aside from those mallows!).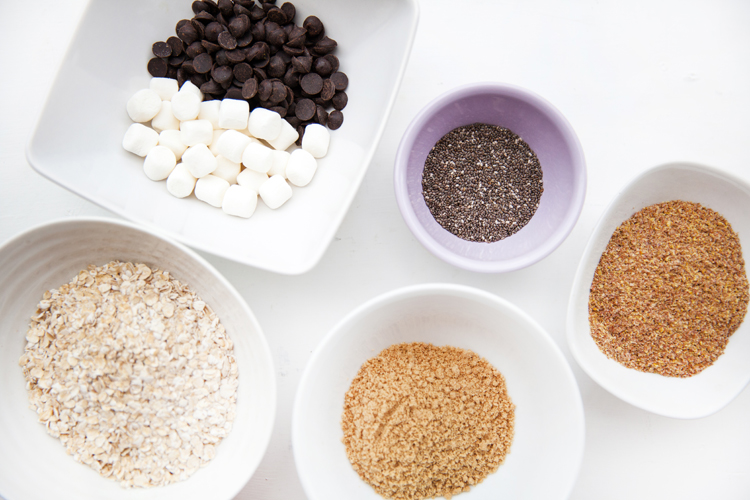 Click through for recipe!...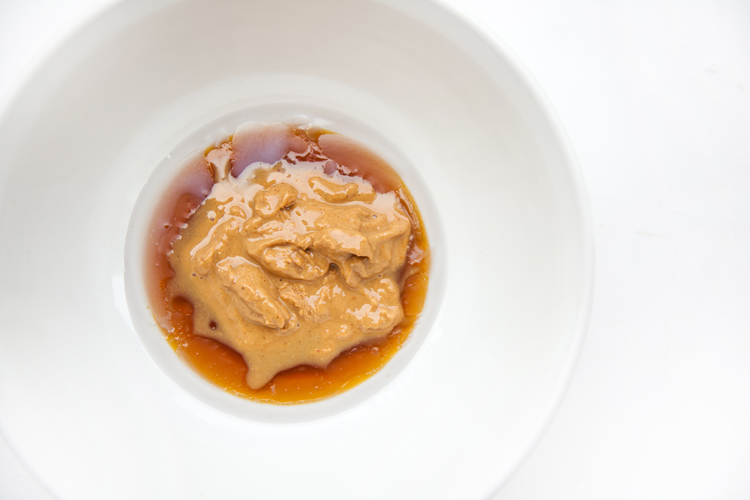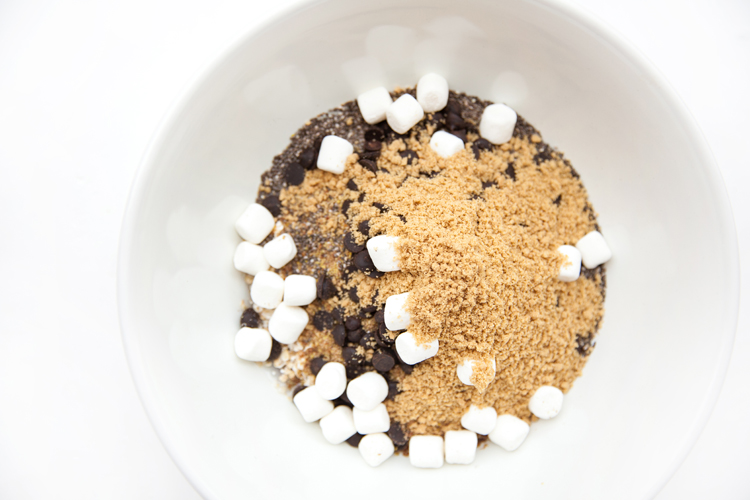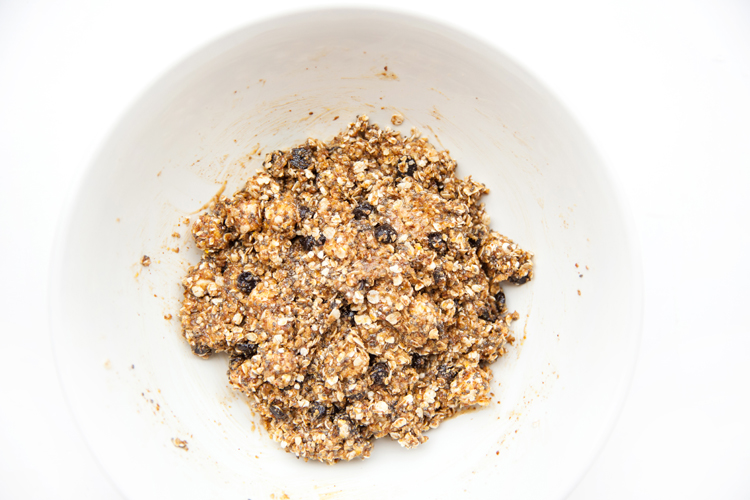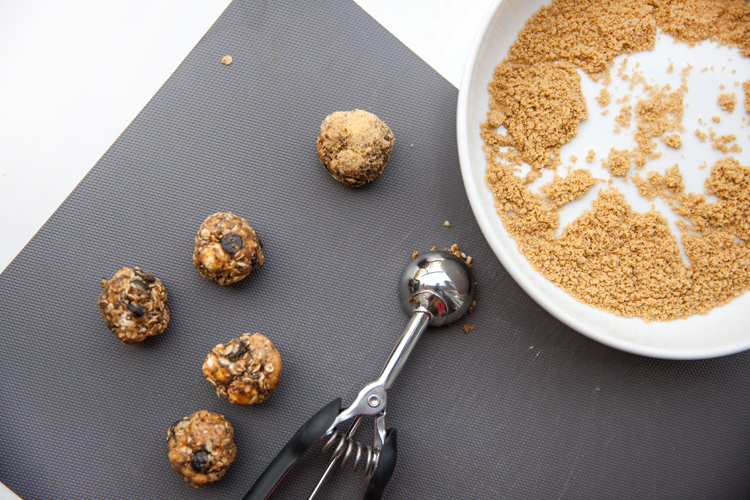 Makes Approx 20 balls
INGREDIENTS:
- 1/4 cup graham cracker crumbs (I used gluten free) and optionally more for rolling
- 1/4 cup cacao nibs
- 1/4 cup mini marshmallows (I couldn't find the extra mini ones, but if you do, they're even better)
- 1/4 - 1/3 cup almond butter
- 1/4 cup maple syrup
- 1/4 cup ground flax
- 1/2 cup oats
- 2 tablespoons chia seeds
- 1 tablespoon coconut oil
INSTRUCTIONS:
Melt the coconut oil (if it's not still melted from the heat of your apartment, like mine was).
In a bowl, mix the coconut oil, with the nut butter of your choosing, and the maple syrup.
Next, add the rest of the dry ingredients and stir together until evenly combined and distributed. Chill the dough for at least twenty minutes, but up to an hour is great.
Using a cookie scoop (mine is 1 inch, approx 1 tbsp), scoop a section of the mix, out and into your palm and form a better ball. Roll in optional graham cracker crumbs on the outside.
You can store in the fridge for about a week, and/or freeze them and thaw overnight (or in the cooler at your campsite!).
Let us know if you make this recipe by posting it on instagram or twitter and using the #LiveBarreLife hashtag! And if there are any specific meals, fruits, veggies, or meats, you'd like to see on the blog!
---
photos and recipe by: Christine McAvoy
--