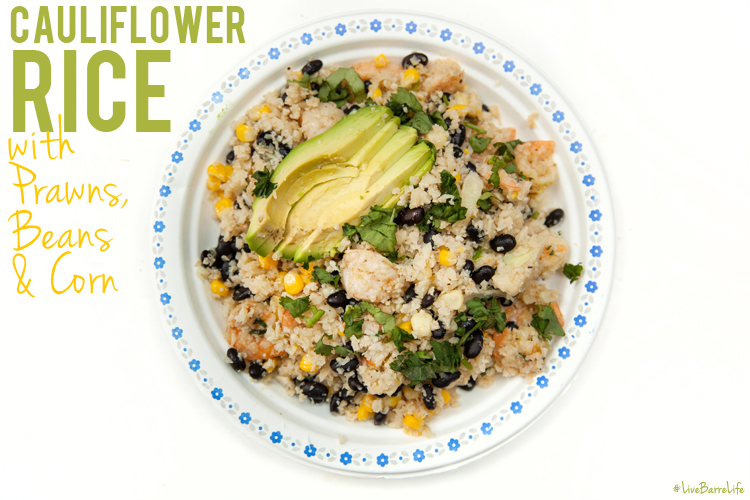 It's "Tasty Tuesday", where every week we bring you new, fresh, local, healthy recipes and food tips. Find out what is in season, and what will keep you fuelled during and after your work outs!
I recently took a camping trip and worked on a few recipes that you didn't need a campfire for, since it's fire ban season. This was my first foray into cauliflower rice and it was a huge success.
If you make it ahead of time, you can freeze it and then it will thaw in the cooler (or if you're making it at home, thaw it in the fridge, or use right away!). Everything ends up in a foil packet, that you toss on the bbq to cook, but you could also do it in the oven (or even a pan maybe. But the packet requires the least amount of work!


You can also make the corn on the BBQ at a campsite or at home. I did it ahead of time, cut the kernels off and froze them as well as the 'rice'.
Make Your Meal Even Healthier Tip:

Make it vegan and eliminate the prawns, and toss in any other veggies you feel like!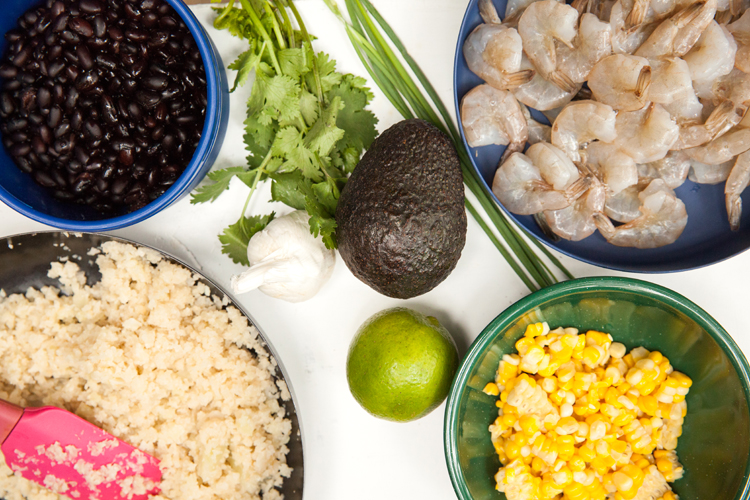 Click through for recipe!...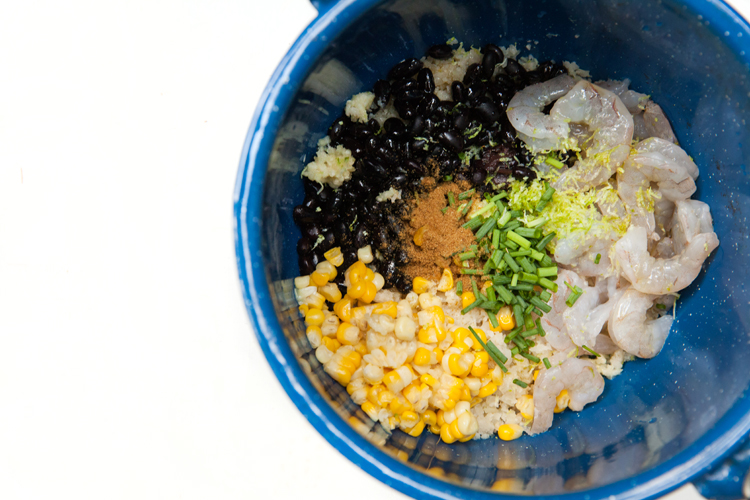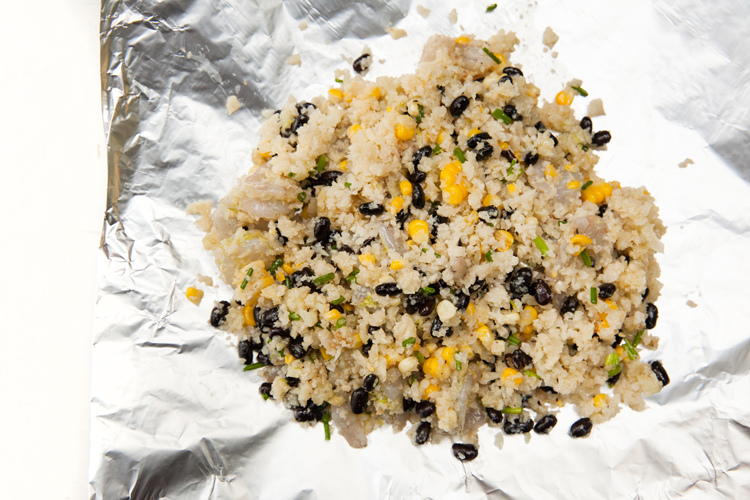 Serves ~2 (double for more!)
INGREDIENTS:
- 1 medium head of cauliflower (can freeze if it's more than you need)
- 1 package of frozen raw prawns (peeled is easiest)* GET OCEAN WISE!
- 3 cloves of garlic, minced
- 2 tbsp chopped cilantro (optional)
- juice of half a lime (or whole if small lime)
- zest of a lime (approx 1-2 tsp)
- 1 small can of organic black beans
- 2/3 cup of frozen corn (or one ear of corn, cooked and sliced off)
- 2 green onions thinly sliced
- 1-2 tsp cumin (to taste, more if you like it spicy)
- 1 - 1.5 tbsp olive oil
- half an avocado per person, sliced
- salt & pepper to taste
*aluminum foil needed
INSTRUCTIONS:
*Make the cauliflower rice ahead of time if you're taking it frozen camping. Freeze any extra.

Cut florets from cauliflower (leaving some stem), and place in a food processor in batches.
Pulse until they are at a rice or couscous-like consistency.
Divide into what you need and freeze in ziplock bags. (2 cups should do for 2 people)
If you're taking this camping, it should thaw in the cooler over the first day or so, and should be ready to make by, say, night two. If it's still frozen take out the rice, corn, and prawns to finish thawing.
In a bowl (or pot), place the rice, prawns, beans, corn, green onions, garlic, lime juice and zest, olive oil, and cumin together, and stir & toss to coat.
Place a sheet of heavy duty aluminum foil, or double layer of regular on the table. Divide the mixture between the sheets, and fold into a packet to seal it.
Place on the grill and cook for approx 10 minutes or until the prawns have cooked through.
Plate, and sprinkle with salt & pepper, sliced avocado, and optional cilantro.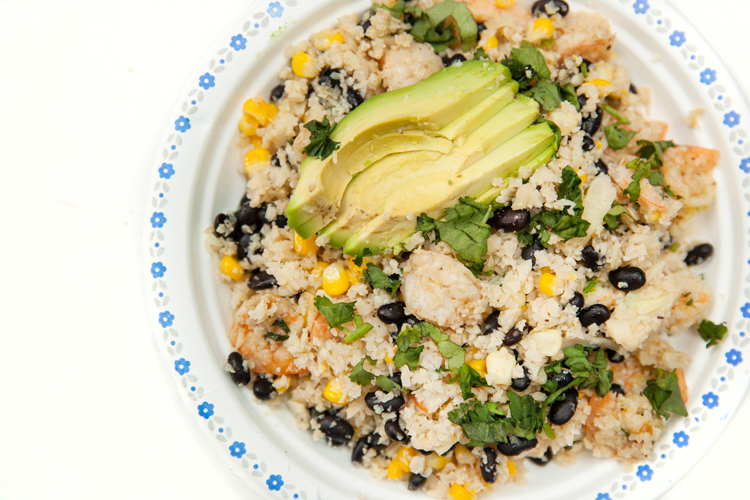 Let us know if you make this recipe by posting it on instagram or twitter and using the #LiveBarreLife hashtag! And if there are any specific meals, fruits, veggies, or meats, you'd like to see on the blog!
---
photos and recipe by: Christine McAvoy
--