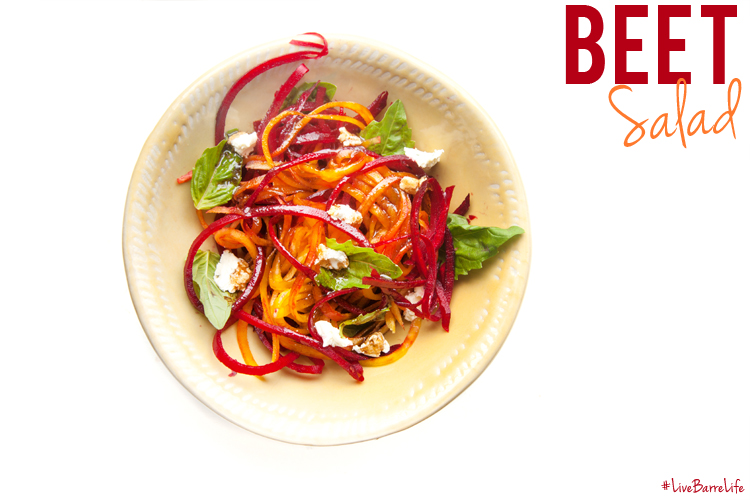 It's "Tasty Tuesday", where every week we bring you new, fresh, local, healthy recipes and food tips. Find out what is in season, and what will keep you fuelled during and after your work outs!
The warmer it gets the colder I like my salads, and sometimes lettuce doesn't cut it.
This beet salad is refreshing, easy to make and super colourful! Make a large version of this by doubling or tripling the recipe and it'd be great for a bbq side salad!
Make Your Meal Even Healthier Tip:
Swap the goat cheese for vegan goat cheese or just skip in general, the flavours in the salad alone are amazing.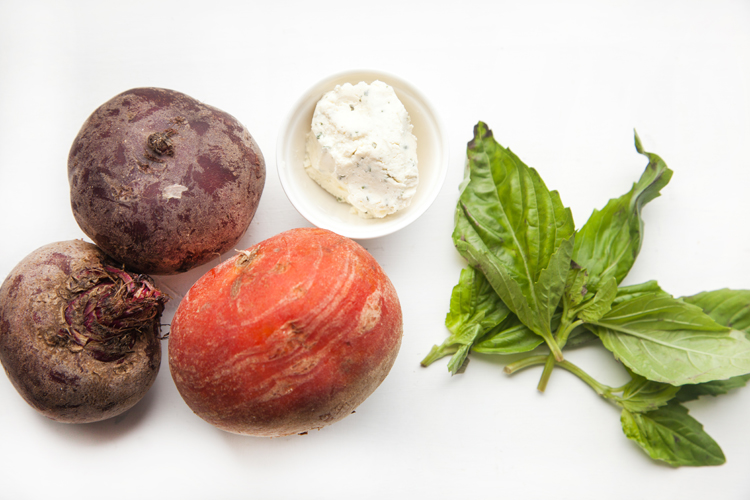 Click through for recipe!...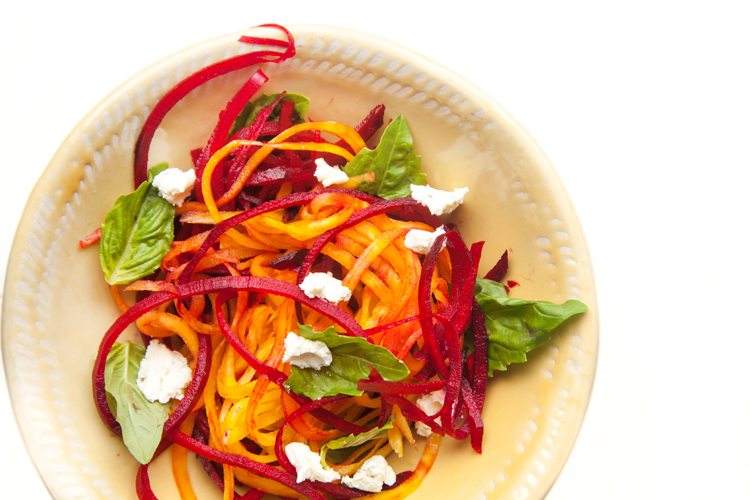 Serves 1 (Double/Triple as needed!)
INGREDIENTS:
- 2 medium beets (colours of your choice, the red will bleed into the orange just FYI)
- 2 or 3 large pieces of fresh basil, torn
- 1 tbsp of goat cheese (or nut cheese) crumbled
- 1 tbsp olive oil
- 1 tbsp balsamic vinegar
- 1/4 tsp dried oregano
- salt and pepper
INSTRUCTIONS:
I chilled the beets beforehand so the salad was ready to go the second it was made, but room temp or chilled afterwards until ready to eat is also fine.
Peel the beets (USE GLOVES so you don't stain your hands) with a peeler, and then make into long strings using a julienne peeler (most house ware stores should have one).
In a small bowl mix together the olive oil, balsamic, oregano, salt and pepper.
(You may need more of this dressing in the end, but best to start with a smaller amount - but you can keep leftovers for other salads too!)
Place the beets in a bowl, pour the dressing over top, and then sprinkle with basil and cheese.
(If not serving until later, wait to put the dressing/cheese/basil on, and chill the julienned beets in the fridge until ready to serve.)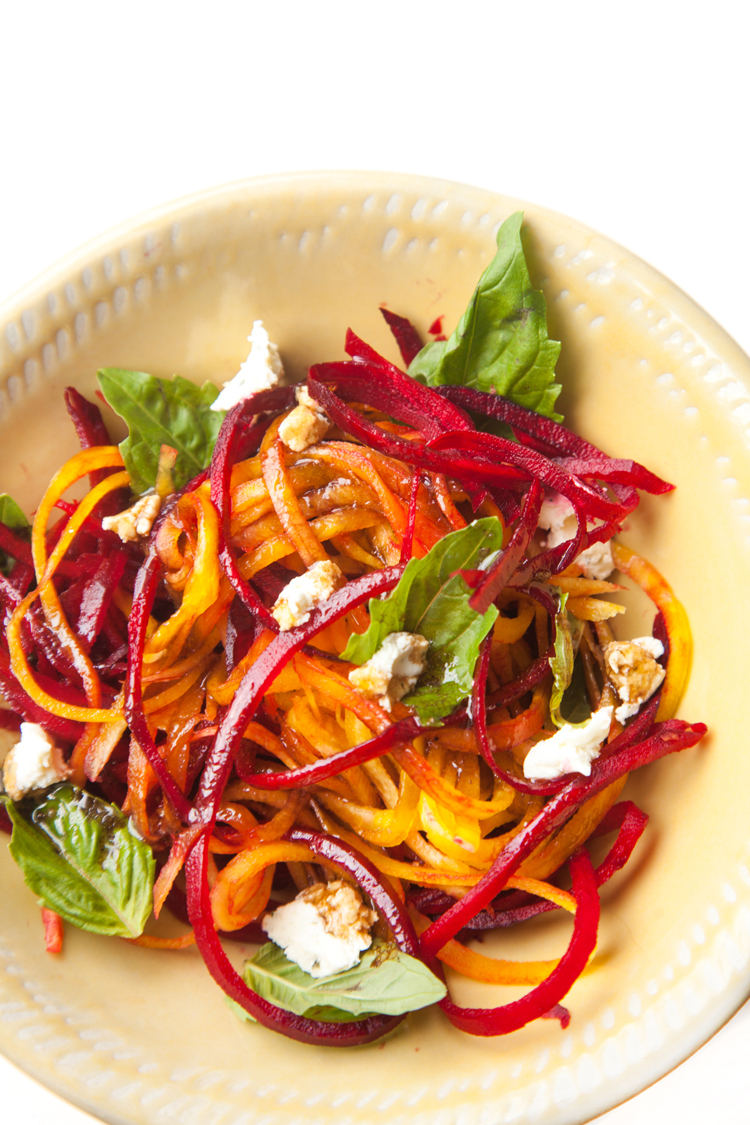 Let us know if you make this recipe by posting it on instagram or twitter and using the #LiveBarreLife hashtag! And if there are any specific meals, fruits, veggies, or meats, you'd like to see on the blog!
---
photos and recipe by: Christine McAvoy
--