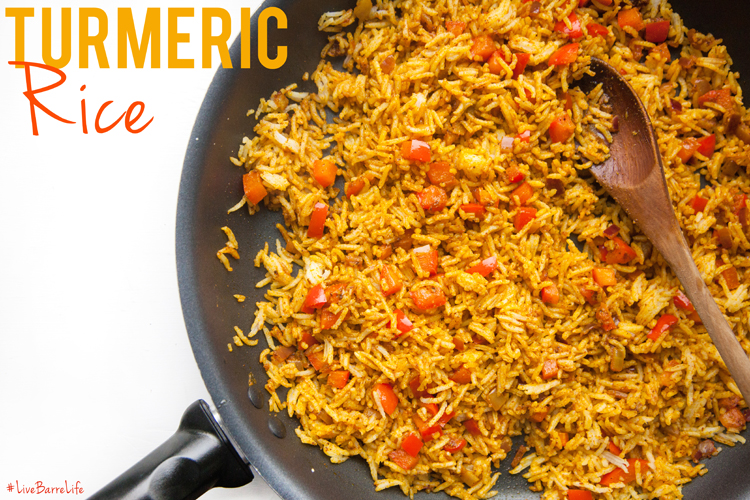 It's "Tasty Tuesday", where every week we bring you new, fresh, local, healthy recipes and food tips. Find out what is in season, and what will keep you fuelled during and after your work outs!
This week I was looking for a good side dish that could go with a variety of dishes, but esp. BBQ! This turmeric rice has a great spice to it, looks super pretty (maybe next to fish or a veg kabob of some sort?) and you can use the leftovers for breakfast burritos (but that recipe is for another day. Here are the basics!
Make Your Meal Even Healthier Tip:
Swap out the jasmine rice for a brown rice - this takes longer to cook, but it's better for you! You can also cook the rice in veg stock to give it more flavour!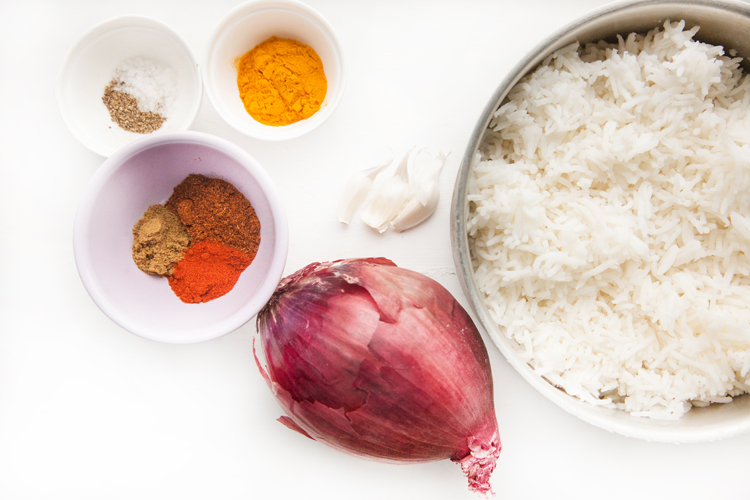 Click through for recipe!...
Serves 4
INGREDIENTS:
- 2 cups cooked jasmine rice (or brown rice)
- 1/2 cup diced red pepper
- 1/2 cup red onion, finely chopped (yellow can be subbed if you don't have red)
- 2 cloves of garlic, finely chopped or minced
- 2 tsp tumeric
- 1 tsp cumin
- 1/2 tsp smoked paprika
- 1.5 tsp chili powder
- salt and pepper (freshly ground)
- 2 green onions, thinly sliced
- 2 tbsp olive oil (or coconut oil)
INSTRUCTIONS:
*** NOTE: Play with the spices and try it as you go. May need more or less depending on your preference! Make it your own! :) ***
Make the rice ahead of time so it can sit for a few hours and some of the moisture can be removed. You can also make it and leave it in the fridge overnight.
In a frying pan, heat a tbsp of the oil over medium heat, then add the onion, red pepper and garlic. Cook for a few minutes until fragrant.
Mix the spices in a small bowl until combined and then add another tbsp of the oil to the frying pan, coating the veggies and finally add the rice and stir until it's coated.
Fry for another minute or two until the rice is heated through. Taste for spices, may need to add more here.
Serve with your choice of dish - and top with green onions. It should keep for a few days in the fridge.
Let us know if you make this recipe by posting it on instagram or twitter and using the #LiveBarreLife hashtag! And if there are any specific meals, fruits, veggies, or meats, you'd like to see on the blog!
---
--