It's "Tasty Tuesday", where every week we bring you new, fresh, local, healthy recipes and food tips. Find out what is in season, and what will keep you fuelled during and after your work outs!
This is so easy, really pretty, tasty, and easy to take with you on the go in the morning. Simple as that!
Make Your Meal Even Healthier Tip:
Use the chia pudding as a base and make a bowl with a ton of seasonal fruit in it. Kinda like a smoothie bowl but with 'pudding'!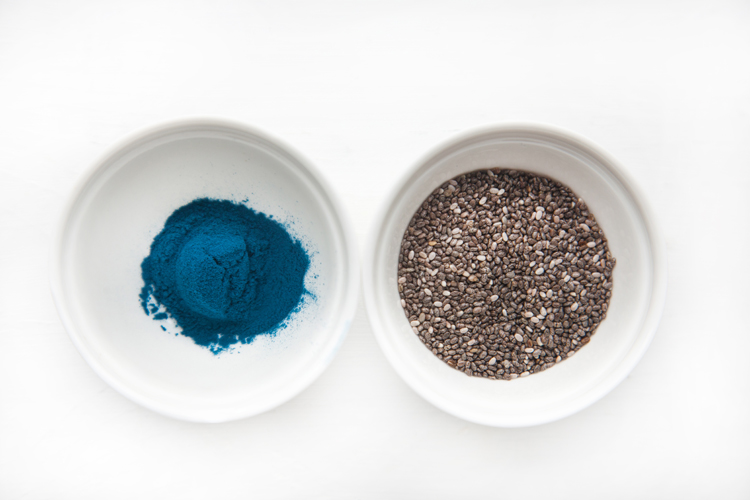 Click through for recipe!...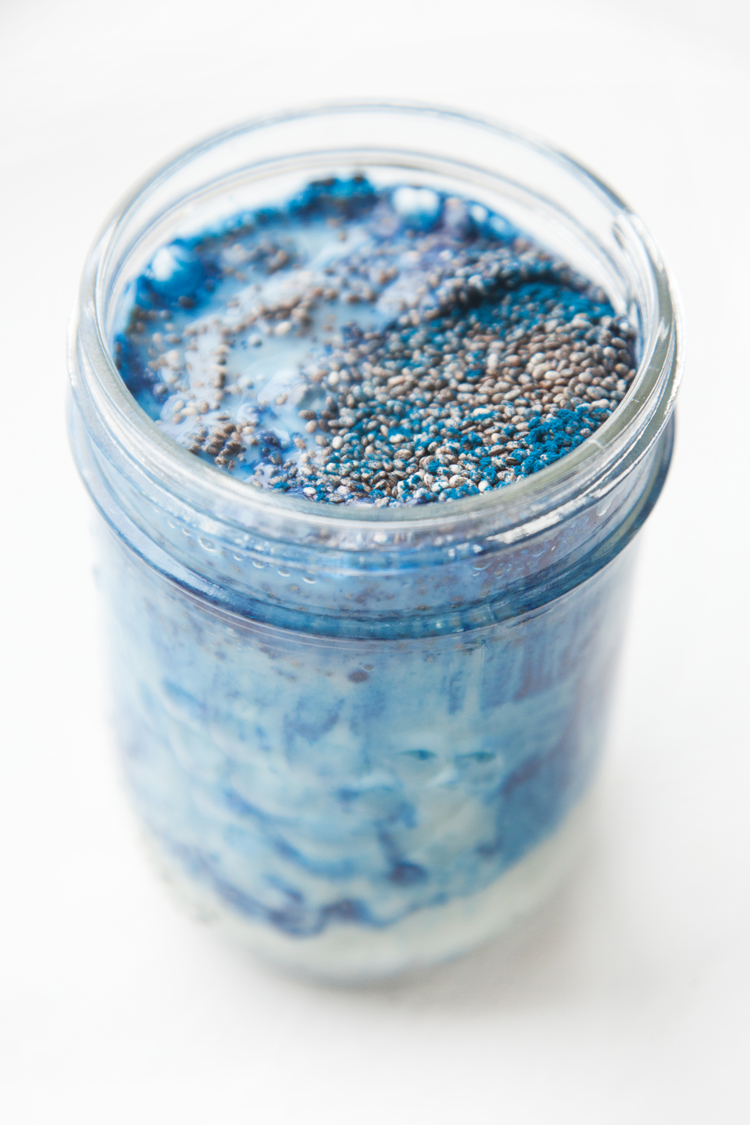 Serves 2 (half it if you'd like less!)
INGREDIENTS:
- 1/2 cup chia seeds
- 1/2 cup dairy-free milk of your choice
- 2 tbsp maple syrup
- 1 scoop of Blue Majik powder (scoop from the container, approx 1/2 tsp)
- 1/2 tsp vanilla extract
- mint for garnish
- optional fruit if putting in a bowl
INSTRUCTIONS:
Place the chia seeds, blue majik, dairy-free milk, vanilla and maple syrup in a tightly sealed container, and shake vigorously for at least a minute.
Place in the fridge overnight (give it a shake once or twice if you can before going to bed to make sure the ingredients are well mixed, and the chia doesn't clump).
Take to go, or place in a bowl with fruit or mint garnish!
Let us know if you make this recipe by posting it on instagram or twitter and using the #LiveBarreLife hashtag! And if there are any specific meals, fruits, veggies, or meats, you'd like to see on the blog!
---
--