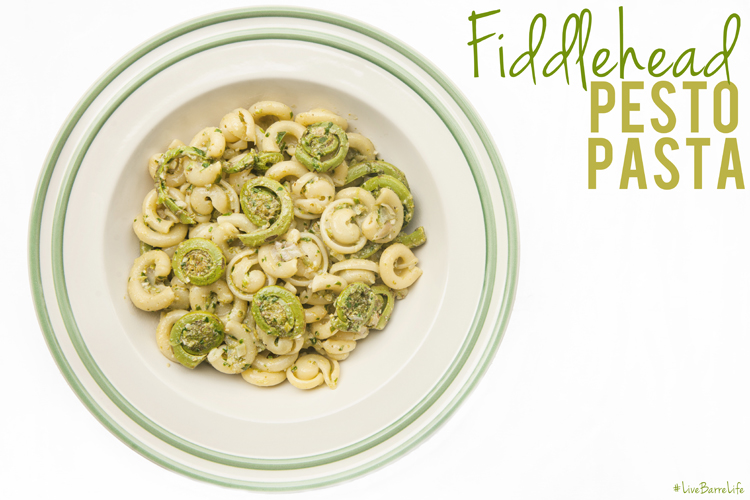 It's "Tasty Tuesday", where every week we bring you new, fresh, local, healthy recipes and food tips. Find out what is in season, and what will keep you fuelled during and after your work outs!
I made it my mission to find some fiddleheads before they went out of season so that you too could make these recipes! They're both vegan, super tasty, and the pasta is excellent both hot and cold, so you should make a batch for dinner and leftovers for lunch!
I'm going to take you through how to make the pesto, and then a recipe for the pasta.
NOTE: *** YOU MUST COOK THE FIDDLEHEADS BEFORE YOU EAT THEM! Do not eat them raw. ***
Make Your Meal Even Healthier Tip:
A lot of the recipes I looked at for inspiration had cheese in the ingredients, but nutritional yeast the the job well! If you want to make some vegan parm, this is a great recipe for that.
Also, for the pasta, go for enriched, or whole wheat to make it healthier!
Click through for recipe!...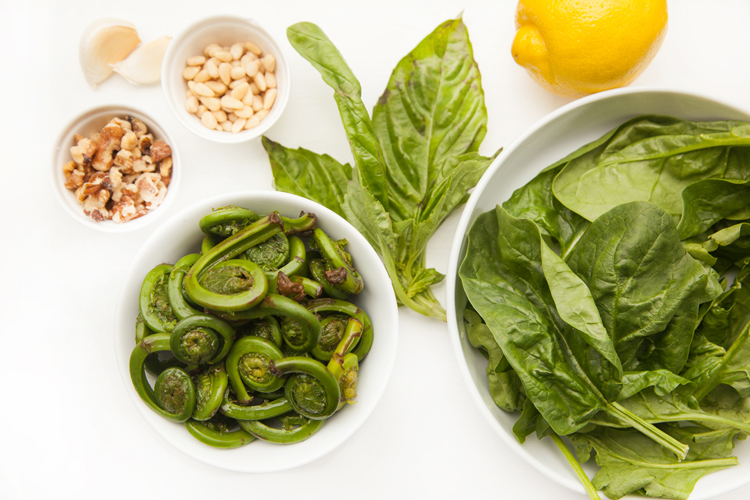 TO MAKE THE PESTO:
Makes Approx 1.5 cups of Pesto
INGREDIENTS:
- 1/2 cup of fiddleheads (cleaned and trimmed)
- 2 cloves garlic (more or less depending on your taste)
- spinach - a big handful of washed and trimmed
- 2 tbsp of pine nuts
- 2 tbsp of walnuts (you can use all pine nuts or all walnuts if needed)
- 4 or 5 big basil leaves
- 1 tbsp of lemon juice
- 2 to 3 tbsp of olive oil (depends how creamy or chunky you'd prefer)
- 2 tbsp nutritional yeast
INSTRUCTIONS:
Boil a pot of water, and cook the fiddleheads for 20 mins (if you're making the pasta, you can do the fiddleheads for that at the same time).
Meanwhile load a food processor with all the other ingredients.
Drain the fiddleheads, rinse with cold water. Cut the ends off if you haven't already done so.
Place 1/2 cup of them in the food processor (this is a good way to select the more attractive ones for the pasta, and blend the less curled ones or ones with longer stems).
PULSE in the food processor, using a spatula on the sides when needed, until you reach the desired consistency. (You can add more olive oil to make it creamier).
You can store this in the fridge for a few days (it's also great for dip!), or freeze it for a few months.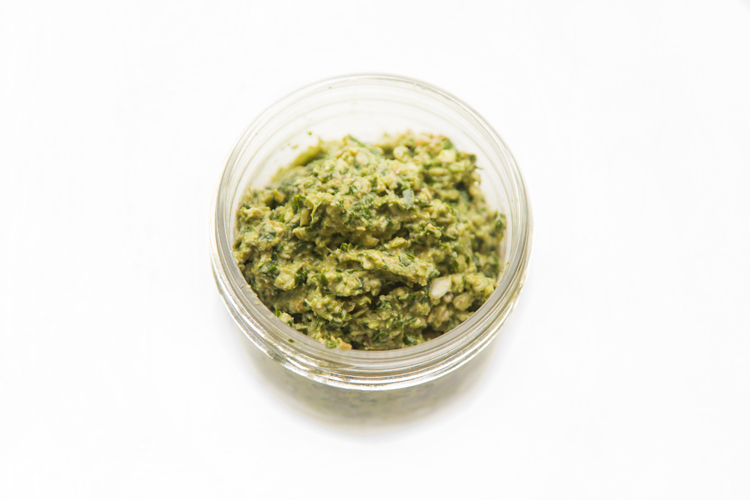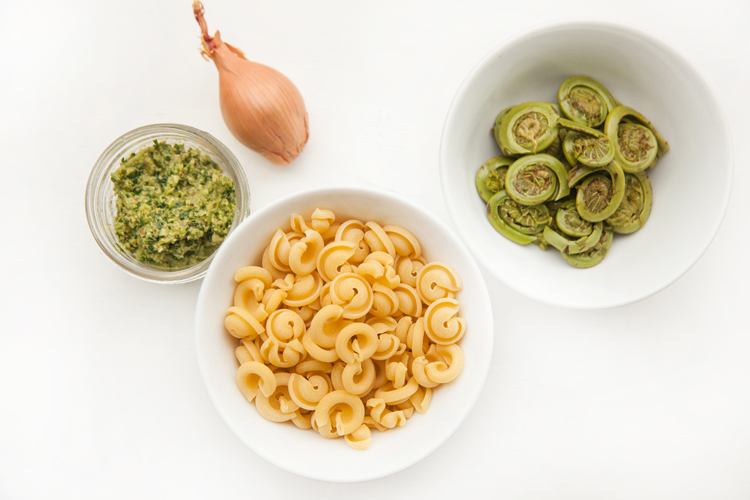 TO MAKE THE PASTA:
Makes 1 Serving (can be doubled, tripled)
INGREDIENTS:
- 2/3 cup of pasta (I used Cappelletti for the shape, but any pasta is fine)
- 1 shallot, finely chopped or minced
- 1/2 cup washed, cooked, trimmed fiddleheads
- 2 tsp olive oil
- 2 tbsp of fiddlehead pesto
- optional - vegan parm
- * reserve some pasta water *
INSTRUCTIONS:
Boil a pot of salted water and cook the pasta to desired consistency - make sure to reserve at least 1/2 cup of the pasta water.
Cook the fiddleheads, if you haven't already, for 20mins, and trim the ends.
When the pasta is almost done, heat he olive oil in a pan and sauté the shallot for a few minutes. Then toss in the fiddleheads and stir.
Drain the pasta, reserving the 1/2 cup of water.
Add the pesto to the pan, along with a tablespoon or so of the pasta water to thin it out. Adding more if needed. (You can add more pesto if desired, it also might be easier to add it to some pasta water in a separate bowl and then add to the pan).
Add the pasta and toss to coat.
Plate and serve with optional vegan parm.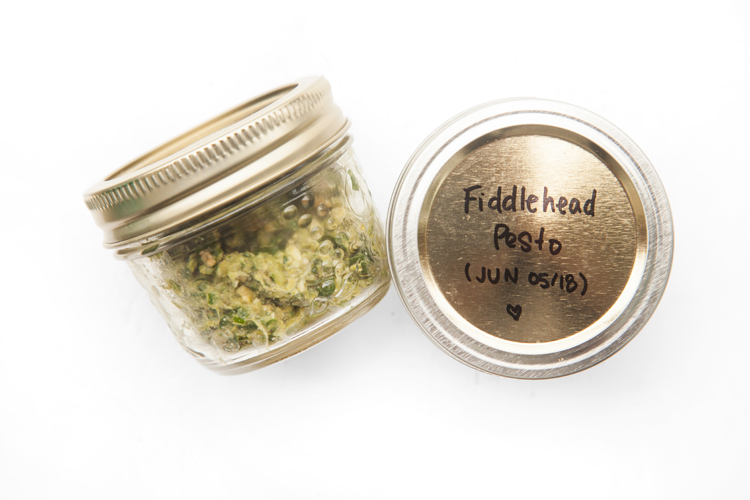 Let us know if you make this recipe by posting it on instagram or twitter and using the #LiveBarreLife hashtag! And if there are any specific meals, fruits, veggies, or meats, you'd like to see on the blog!
---
--