It's "Tasty Tuesday", where every week we bring you new, fresh, local, healthy recipes and food tips. Find out what is in season, and what will keep you fuelled during and after your work outs!
It's definitely BBQ season! This weather has been amazing. I wanted to see if I could get in on the grill action but without the meat, and wanted to try cooking with Halloumi at the same time.
These are very simple and quick, though you could make a jerk marinade and have it sit in that for some extra kick (or another kind of sauce)!
Make Your Meal Even Healthier Tip:
The burgers can be straight forward, or topped up with veggies of your choosing. You could also see if you can find yourself a vegan halloumi (maybe Blue Heron Cheese one weekend!) and sub it in!
Click through for recipe!...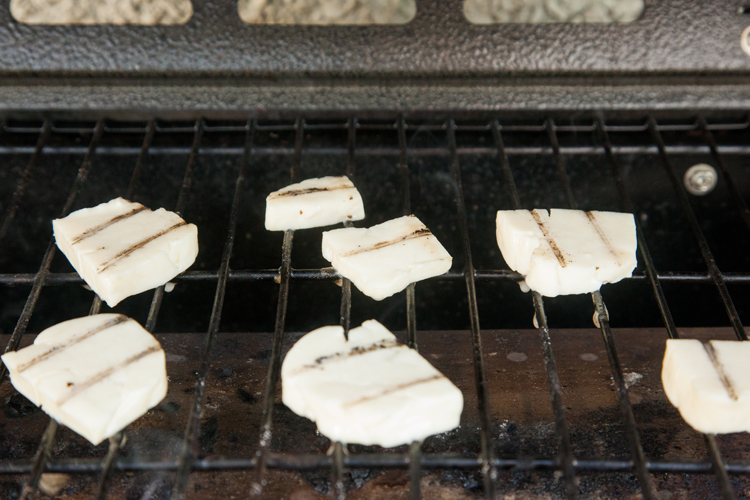 Makes approx. 10 Sliders
INGREDIENTS:
- 10 slider buns (whole wheat if you can find/make them)
- 1 brick of halloumi (sliced into about 10 pieces that should fit the buns)
- 1 tomato (roma is a good size)
- lettuce
- baby pickles (or cornichon)
- toothpicks/skewers to hold it all together
INSTRUCTIONS:
Heat the BBQ to medium heat (depending on the size of the grill, you may need a mat so the pieces don't fall through).
Pre-slice the tomato, cut the slider buns and have the lettuce and any other toppings on hand, ready to go.
Grill the halloumi pieces about 3 minutes per size to get the good grill marks and the cheese starts to melt.
While grilling toast the buns slightly on one side of the BBQ.
When cheese is done, assemble the sliders with the chosen topping, and skewer with the toothpick (fancy ones maybe?) and baby pickles, and serve.
Let us know if you make this recipe by posting it on instagram or twitter and using the #LiveBarreLife hashtag! And if there are any specific meals, fruits, veggies, or meats, you'd like to see on the blog!
---
--