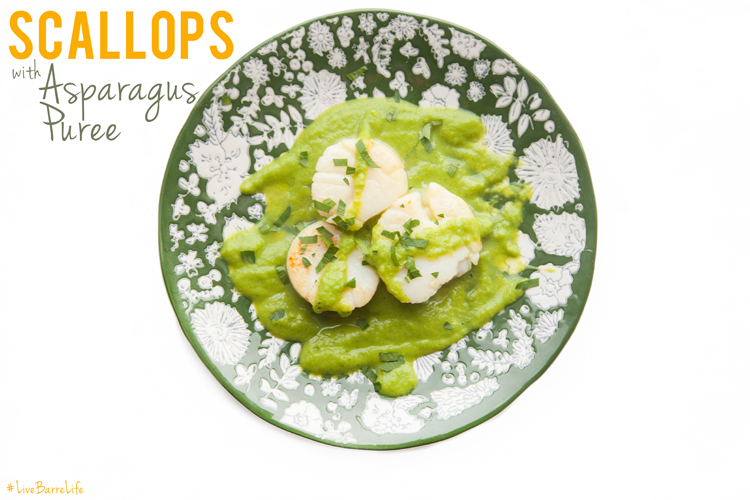 It's "Tasty Tuesday", where every week we bring you new, fresh, local, healthy recipes and food tips. Find out what is in season, and what will keep you fuelled during and after your work outs!
I don't know if this happens to you, but I am just one person, and the amount of asparagus that comes in a bunch at the grocery store (when it's in season) is huge. I toss some in pasta or risotto (check out these previous recipes) but I still can't get through it all.
I decided to try out an asparagus puree, and after some googling, thought that some fresh scallops might just be the thing to pair it with.
This dish is really, REALLY easy, and would make a great appy for a summertime bbq, or starter/side for a meal for two!
Make Your Meal Even Healthier Tip:
Vegan? Try making the "scallops" from King Oyster Mushrooms - I haven't made them before, but it looks pretty straight forward, and I've definitely tasted them at restaurants and they were excellent. This recipe here shows you how!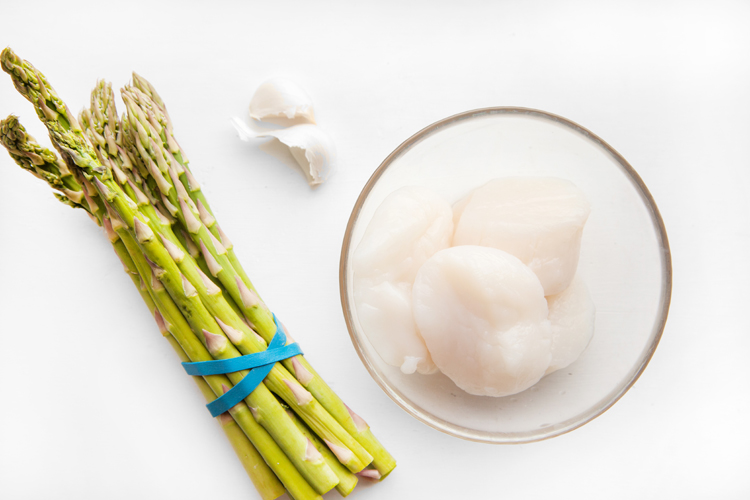 Click through for recipe!...
Serves 2 to 6
(Plate either 3 scallops for 2 people, or 1 scallop each for an appetizer.)
INGREDIENTS:
- 6 sea scallops
- 1 tbsp olive oil
- 1 cup chopped asparagus
- 2 cloves of garlic (more if desired)
- 1/4 cup of unsweetened nut milk
- 1 tsp nutritional yeast
- splash of white wine
- 1 tsp chopped parsley, and small amount for garnish
- salt and pepper
INSTRUCTIONS:
Clean scallops and remove the abductor muscle (here's a handy guide).
Boil a small pot of water and cook the asparagus for a few minutes, then rinse with cold water.
In a high powered blender (or with an immersion blender) combine asparagus, garlic, white wine, nut milk, nutritional yeast, 1 tsp parsley until pureed.
Heat a pan to high, and then add the olive oil. Place the scallops in the pan, sprinkle with sea salt and fresh black pepper, cooking for approx only 2 minutes (you don't want to over-cook scallops). Then turn and cook for an another minute on the other side.
Plate the asparagus puree however you're serving it, and then place the scallops on top with a sprinkle of parsley and some more black pepper.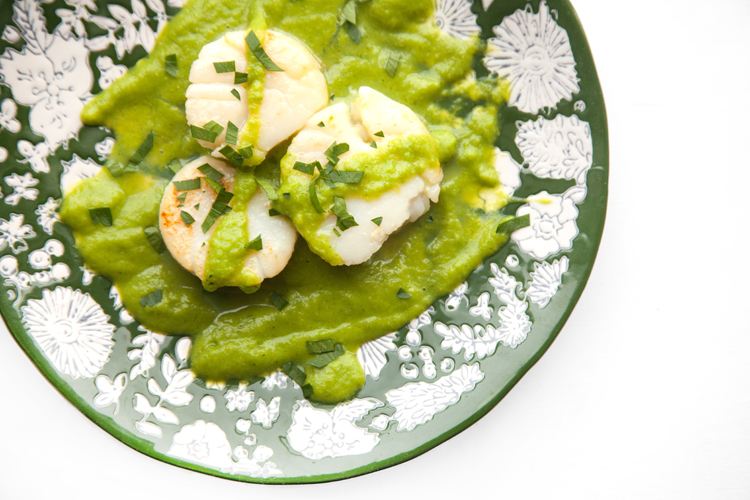 Let us know if you make this recipe by posting it on instagram or twitter and using the #LiveBarreLife hashtag! And if there are any specific meals, fruits, veggies, or meats, you'd like to see on the blog!
---
--