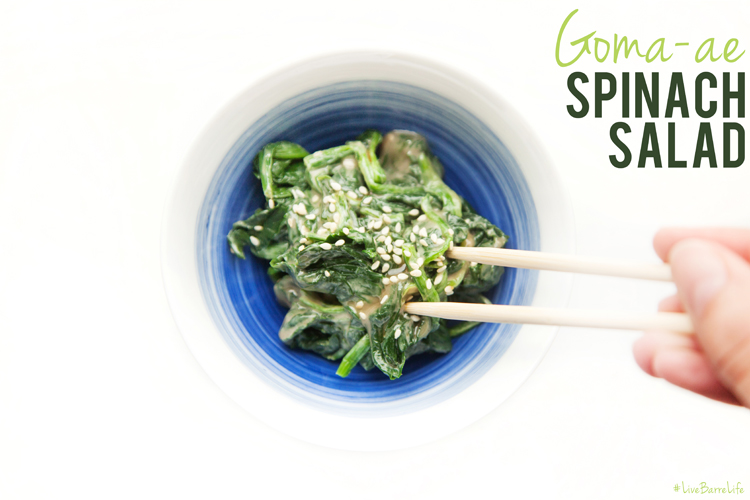 It's "Tasty Tuesday", where every week we bring you new, fresh, local, healthy recipes and food tips. Find out what is in season, and what will keep you fuelled during and after your work outs!
So I made homemade miso soup the other day, and got a craving for the other appy I get when out for sushi. Goma-ae (or Gomae, it has several spellings).
Basically it's cooked spinach with sesame dressing, and is very easy to pull off. It blows my mind how much spinach wilts when cooked, so if you're making this for a lot of people, I'd be sure to get plenty of those leafy greens.

ALSO! You can crush the sesame seeds with a mortar and pestle, or to save time and energy, use tahini instead!

Make Your Meal Even Healthier Tip:
There aren't many ingredients in this dish, so there's not too much wiggle room, but I will suggest making a bunch of the dressing and keeping it in the fridge, so all you have to do the next time you want it, is cook the spinach!
Click through for recipe!...
Serves 1 - double, triple as required
INGREDIENTS:
- 2 large handfuls of spinach (washed)
- 1 tbsp of tahini or roasted sesame seeds ground down into a paste
- 1/2 teaspoon of rice vinegar
- 1/2 teaspoon of mirin
- 1 teaspoon of (reduced sodium) soy sauce (Braggs!)
- water to thin as needed (start with 1/8 teaspoon at first)
- sesame seeds for garnish
- optional: toasted sesame oil (small splash on finished product)
INSTRUCTIONS:
Heat a large pot of water on the stove until boiling.
Wash and trim the spinach as required, then add to the pot. Cooking for about 30 seconds. Drain, and then place in an ice bath to cool.
While the spinach is cooling, combine the tahini (or sesame paste), rice vinegar, mirin, and soy sauce and whisk until combined. Add water to thin it out as needed.
Squeeze the spinach until water is removed then place in a small bowl. Add the sesame dressing until just coated (too little is better than too much, as you can always add more).
Plate in bowls, sprinkle with sesame seeds and drizzle a small amount of sesame oil (optional).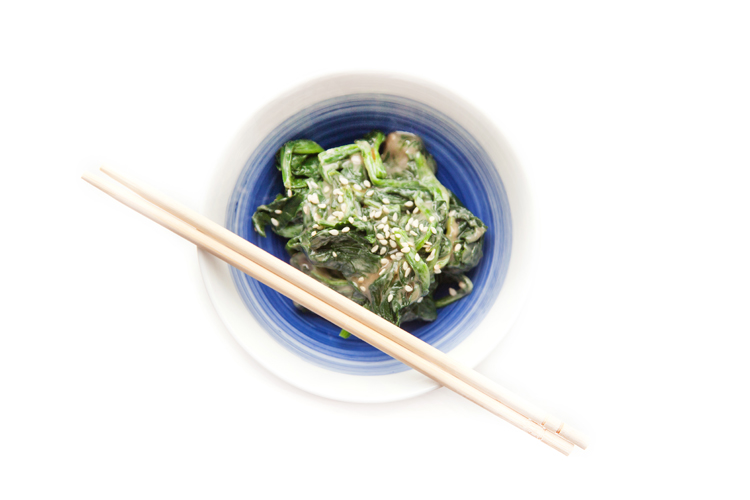 Let us know if you make this recipe by posting it on instagram or twitter and using the #LiveBarreLife hashtag! And if there are any specific meals, fruits, veggies, or meats, you'd like to see on the blog!
---
--