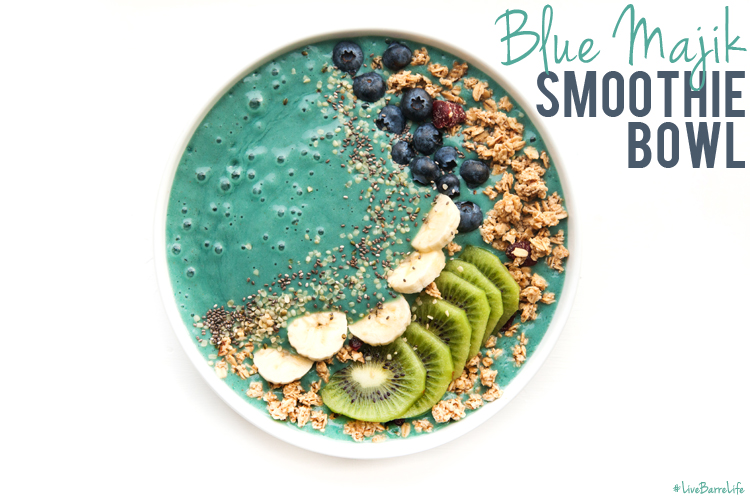 It's "Tasty Tuesday", where every week we bring you new, fresh, local, healthy recipes and food tips. Find out what is in season, and what will keep you fuelled during and after your work outs!
That was a nice little weekend of sunshine, but it looks like we're back to grey, so I decided to make a nice bright smoothie with some Blue Majik and dream of blue skies again!

If you're unfamiliar, Blue Majik is an extract of a blue-green algae Arthrospira platensis, and is full of nutrients - here's some more info on it! You can buy it online or in specialty stores like Body Energy Club.
Make Your Meal Even Healthier Tip:
Smoothie bowls are great because you can get a hit of fruit in the smoothie blend itself and in the toppings. Feel free to experiment with what you put in it based on what's in season, what you have frozen, and what your body needs!
Click through for recipe!...
Serves 1
INGREDIENTS:
For Smoothie:
- 1 frozen banana
- 1 cup almond milk
- 2 tsp chia seeds (one for smoothie blend, one for topping)
- 1/2 cup frozen mango
- 1 large kale leaf, destemed (this may change the colour of the smoothie, feel free to omit if you want it blue blue!)
- 2 scoops of Blue Majik
For Toppings (Make whatever substitutions you'd like!):
- granola
- hemp hearts
- chia seeds
- banana (peeled and sliced)
- kiwi (peeled and sliced)
- blueberries (frozen or fresh)
INSTRUCTIONS:
Blend smoothie ingredients until smooth, adding more almond milk if needed (or more frozen fruit if too thin). Pour into bowl and top with whichever ingredients you'd like!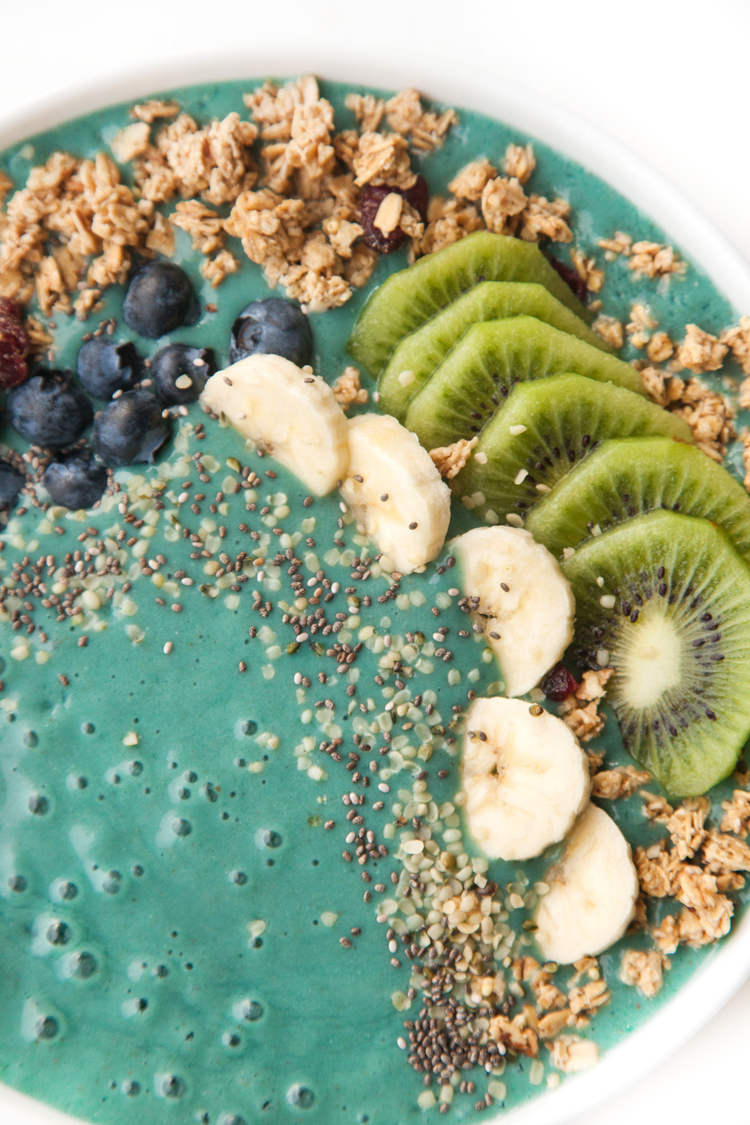 Let us know if you make this recipe by posting it on instagram or twitter and using the #LiveBarreLife hashtag! And if there are any specific meals, fruits, veggies, or meats, you'd like to see on the blog!
---
--