It's "Tasty Tuesday", where every week we bring you new, fresh, local, healthy recipes and food tips. Find out what is in season, and what will keep you fuelled during and after your work outs!
It's so hard to get through an entire cabbage as one person, so this recipe came out of a need to eat it while it was still nice and purple! I don't make lettuce wraps too often, but I really love the crunch of them and when the veggies are cold and crisp. I added soba noodles for good measure, but this recipe is another great way to eat the what is in your crisper before they go off!
Make Your Meal Even Healthier Tip:
It's late winter almost early spring, so I'm using lots of veggies that are in season. If you're making this in a different season, use the veg that is growing at that time! Butter lettuce is great for the wraps because of their size and durability, but regular lettuce, or even endives, will do the trick in a pinch!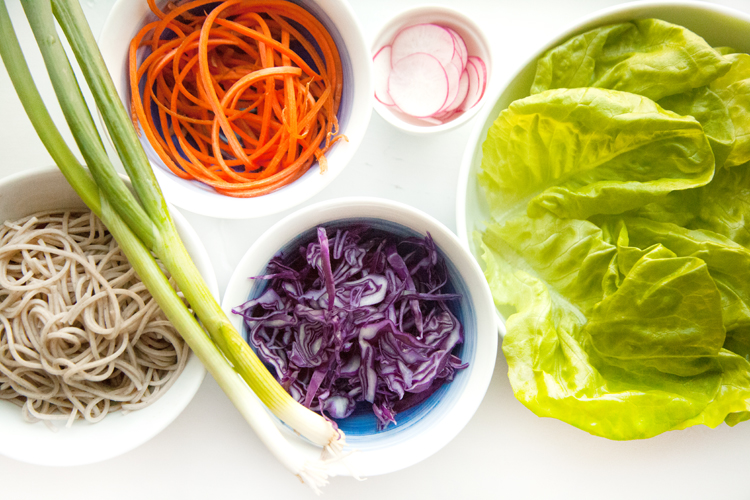 Click through for recipe!...