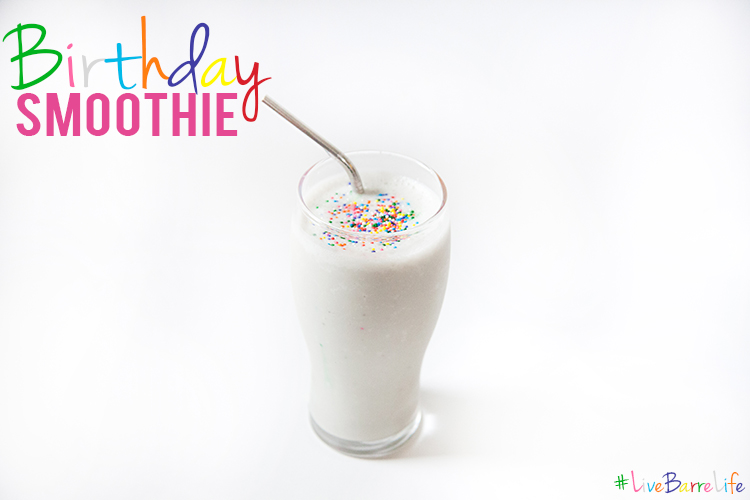 It's "Tasty Tuesday", where every week we bring you new, fresh, local, healthy recipes and food tips. Find out what is in season, and what will keep you fuelled during and after your work outs!

It's my birthday and I'll put sprinkles on my smoothie if I want to!
No, actually, it's my birthday today and this is pretty tasty!

Make Your Meal Even Healthier Tip:

You can add vanilla protein powder to the smoothie for some more goodness, but it will likely turn the smoothie green (I tried it, it did). But if you don't care about colour and just want a healthy vanilla smoothie, go for it! (You could use a scoop of flavourless too.)

Click through for recipe!...


Serves 1

INGREDIENTS:

- 6-8 ice cubes of frozen almond milk (homemade is best)
- 1 frozen banana
- 1 tsp vanilla extract
- 2 tsp coconut oil
- 1 tsp chia seeds
- 1 tsp maple syrup
- 1 tbsp nut butter (I used almond butter)
- almond milk for consistency
- sprinkles

INSTRUCTIONS:

Blend all ingredients (maybe a few sprinkles too) in high powered blender until desired consistency is reached. (Add almond milk if too thick). Top with sprinkles.
Sing "Happy Birthday" to yourself.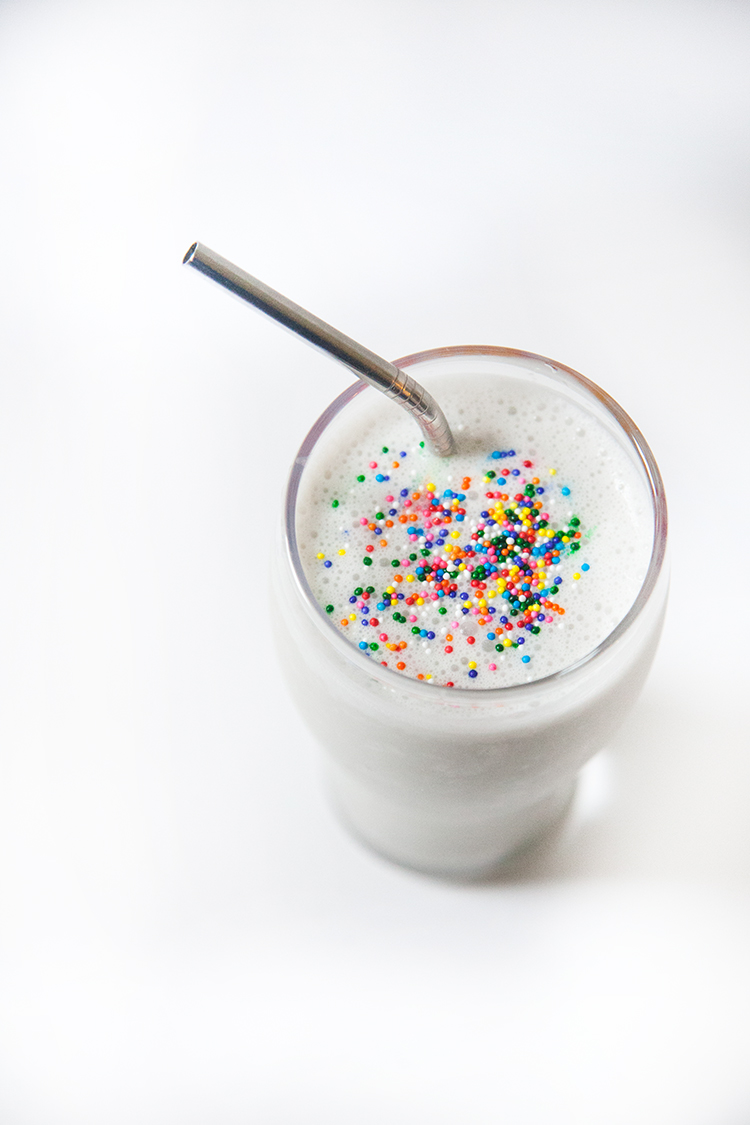 Let us know if you make this recipe by posting it on instagram or twitter and using the #LiveBarreLife hashtag! And if there are any specific meals, fruits, veggies, or meats, you'd like to see on the blog!

---

photos by: Christine McAvoy

---